(Photos Credit: ©2021 Gary Prochorchik – exposuresltd.com)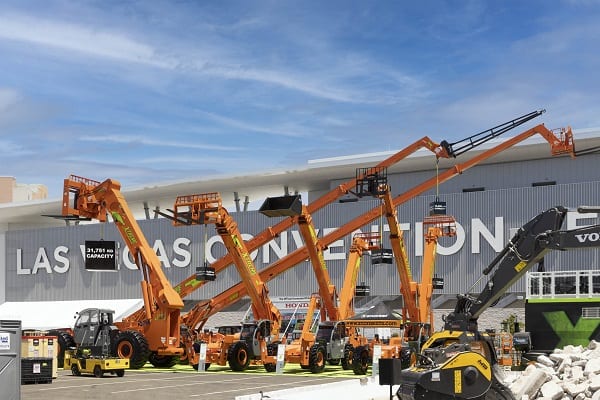 A rapidly recovering Las Vegas is excited to be welcoming the World of Concrete as the first major tradeshow in the U.S. since the lockdowns started last March. The Las Vegas Convention Center is also thrilled to finally be able to have its latest expansion, West Hall, host a large tradeshow as well as welcoming the debut of the new CC Loop underneath the LVCC.
World of Concrete has always been one of the most important events of the year for concrete and masonry professionals. At WOC 2021, attendees are being welcomed to come back together with their community in a safe environment and discover everything they need to prepare their business for the next normal—from innovative technology and equipment to skill-building sessions and powerful connections.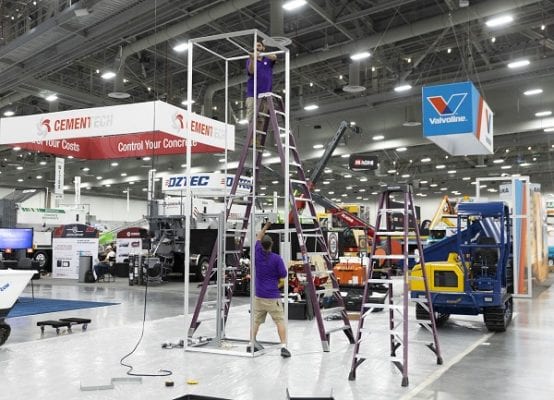 This year, attendees will find dozens of new education sessions as well as returning favorites. Attendees are invited to explore the exhibit floor for industry-leading suppliers, exciting demonstrations, new technology and business solutions to help keep them moving forward, and new products to make their business more efficient and profitable.
World of Concrete 2021 will be different in many ways, beginning with the fact that there will be no onsite registration as part of their new safety protocols. Everyone must register online for WOC 2021 and badges are going digital. No more standing in line onsite for your badge. Attendees will now be able to easily access the show floor, educational sessions, and scan in exhibitors' booths for more information, all from their digital badge on their smartphone. Prior to the show attendees will receive an email with their unique digital show badge to access the event.
For attendees who don't have a smartphone or need help with their digital badge, the onsite Customer Service Counters in the West or North Registration Areas will be available for digital badge assistance.
Due to new protocols and a more sustainable approach to live events, there will not be a printed show program onsite this year. All information typically found is the show program will be available before the show begins and throughout the show via the WOC 2021 Mobile App. Also on the mobile app: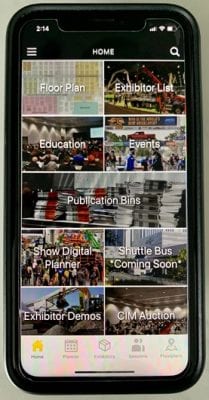 Interactive Map—Easily navigate the show floor. Find exhibitors and booth locations.
View the digital Pre-Show Planner—Navigate this PDF which contains all vital show information in an easy to read digital magazine format.
Show Alerts—Get real-time information and updates during show time.
Your Show Planner—Review your scheduled appointments to ensure you are on time to all your meetings.
Network & Share—Join the show chatter. Read and post comments on all of our social media platforms.
World of Concrete is the commercial construction industry's largest annual international event for concrete and masonry professionals and puts immersive opportunities at attendees' fingertips. WOC attracts approximately 1,500 exhibiting companies and occupies more than 700,000 square feet of indoor and outdoor exhibit space featuring  original equipment manufacturers from around the world and exclusive U.S. distributors of equipment, tools, products and services for the commercial construction, concrete and masonry industries. More than 60,000 industry professionals from all around the world, representing all segments of the construction industry. For more info, visit www.worldofconcrete.com or to contact show management, email contactus@worldofconcrete.com
Informa Markets creates platforms for industries and specialist markets to trade, innovate and grow. They provide marketplace participants around the globe with opportunities to engage, experience and do business through face-to-face exhibitions, targeted digital services and actionable data solutions. They connect buyers and sellers across more than a dozen global verticals, including Pharmaceuticals, Food, Medical Technology and Infrastructure. As one of the world's leading market-making companies, they bring a diverse range of specialist markets to life, unlocking opportunities and helping them to thrive 365 days of the year. For more info, visit www.informamarkets.com.