Maritz Travel Company, which consists of Maritz Travel Meetings & Incentives and Experient, has announced that an industry veteran has joined its Board of Directors.
In this role, Christie Hicks, a former Starwood Hotels & Resorts Worldwide executive, will help guide the company's business strategy in the marketplace.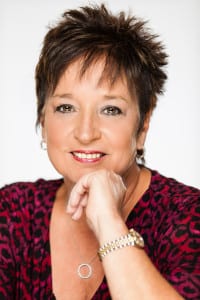 "We are thrilled to welcome Christie to the Maritz Travel Company family," said David Peckinpaugh, president, Maritz Travel Company. "She brings a unique, external and global perspective that will help ensure that we have the right strategic approach and nimble solutions to achieve success and long-term sustainable growth."
Hicks recently served as senior vice president of sales for Starwood Hotels & Resorts Worldwide, influencing the company's business strategy and increasing its global sales. During her 30-year career in the industry, Hicks has been seen as a visionary, serving on various boards, and receiving multiple awards and recognitions for her contributions, including being named one of Forbes' 25 Most Influential Women in Travel and among the 25 Most Successful People in the Meetings Industry.
"Maritz Travel Company is a long-admired company in the hospitality industry that is known for its customer-first culture," said Hicks. "It's because of this reputation, along with the company's focus on its people, that I'm honored to join the team and help them set the path for continued success."
Hicks joins existing Maritz Travel Company board members, including Peckinpaugh, Steve Maritz, Chairman of the Board and CEO of Maritz Holdings, Dennis Hummel, President of Maritz Holdings, and Rick Ramos, CFO of Maritz Holdings.
"Christie's passion for our industry is unmatched," Peckinpaugh said. "She's a natural fit for our company and we look forward to leaning on her invaluable expertise to help shape our company's future."