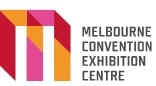 Melbourne Convention Exhibition Centre will see a return to in-person exhibitions for the first time since COVID-19 restrictions came into effect last year, with "The Gift & Lifestyle Fair" from March 20-22.
MCEC is already able to host events at up to 75 percent capacity per event space, to a maximum of 5,000 attendees, following the implementation of stringent health and safety measures.
From March 20, capacity will increase to 10,000 patrons per event space per day, at a maximum of 75 percent capacity. For events with more than 5,000 patrons, time-based sessions apply, with a time-gap between sessions. This means exhibitions can operate two daily sessions at a maximum of 5,000 per session subject to latest density limits (currently one person per two square metres).
Under these arrangements, exhibitions or tradeshows can return to MCEC, Melbourne's premier venue.
Since reopening at the end of 2020, MCEC has already hosted live music such as Ben Folds with the Melbourne Symphony Orchestra in Plenary with 1,600 attendees per evening, as well as meetings, virtual and hybrid events. But the return of exhibitions like "Gift & Lifestyle" is a major boost for the industry.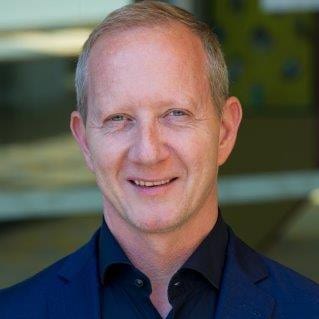 Darren Waite (pictured left), director of sales at MCEC, says that the MCEC is thrilled to welcome back tradeshows and exhibitions.
"At MCEC we are incredibly proud to be acknowledged as a standout venue for COVID-safety, which means we can start the return of business events, exhibitions and conferences at MCEC," Waite says. "These tradeshows and exhibitions are the lifeblood of what we do at MCEC and it is so exciting to see some of our most valued customers able to fill our building again."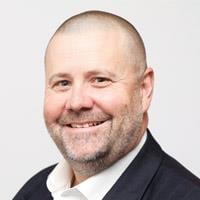 Gary Fitz-Roy (pictured right), managing director of Expertise Events who organize "The Gift & Lifestyle Fair," says that after 14 months it is a relief to see the return of live events.
"For us being first, we appreciate that we are on show for so many reasons, the most important being to demonstrate that live events bring communities together and will aid in Australia, Victoria and Melbourne's economic recovery," he explains. "Getting to this point underlines the partnership approach MCEC have adopted during this difficult time. We have high praise for their team's 'can do' attitude to navigating both important health requirements and the commercial realities of running a show."
MCEC is seeing a steady and positive return of events and exhibitions in the coming months including the "Pregnancy, Babies and Children's Expo" in May and "The Lume" immersive art experience opening in autumn.
MCEC's comprehensive VenueSafe Plan can be viewed here.
Melbourne Convention and Exhibition Centre is the home of unconventional. As they explain, "At MCEC we do things a little differently. We bring fresh ideas and imagination to every event. We happily turn concepts on their head to make each experience momentous. We welcome events of all shapes and sizes, from meetings and conferences to exhibitions, concerts and galas, whether in-person, virtual or hybrid. And our city is our inspiration. Melbourne is on show at MCEC – in the architecture and design, food and hospitality, location and views. Discover the difference at MCEC." For more info, visit mcec.com.au