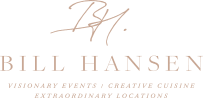 Bill Ha

nsen Catering announces the acquisition of Catering by Lovables and the renaming of the beloved brand to Lovables Catering + Kitchen. The merger marries two South Florida catering brands, adding a new dimension to Bill Hansen Catering's 40-year culinary journey by offering expanded culinary offerings for budget-conscious clientele. Hansen (pictured left) and Lovables founder Elizabeth Silverman will now collaborate together under one roof at Hansen's 8,000-sq. ft. Commissary Kitchen in Opa Locka, Fla.
To celebrate this fruitful partnership, Lovables Catering + Kitchen is offering 20 percent off Lovables Corporate Delivery Menu from Oct. 20-Nov. 20. To view the menu and order, visit lovablescatering.com.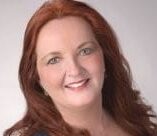 Lovables Catering + Kitchen has served South Florida for 35 years, offering wholesome meals through sustainable practices. The brand provides meals for weddings, corporate and social events at venues across the region. Silverman (pictured left) collaborated with Hansen throughout the years and looked to him for advice as they grew the Lovables brand. In August 2019, Hansen purchased the company for an undisclosed amount and rebranded it to Lovables Catering + Kitchen.
Both brands will continue to operate as usual, servicing event venues from Palm Beach to the Florida Keys, however the culinary components at both companies will receive modern touches, including new menus for home delivery services. Bill Hansen Catering's menus will continue to be created and curated by corporate executive and culinary mastermind chef Dewey Losasso.
Both brands will utilize the commissary's fleet of temperature-controlled vans to offer residential and corporate delivery services for catering throughout South Florida.
Bill Hansen Catering, a catering and events company celebrating 40 years in South Florida, continuously challenges the boundaries of imagination and breaking new ground as one of South Florida's extraordinary full-service event design and production companies. Complete with expert team members, their sophisticated know-how, warm, personalized service and paramount commitment to their clients' happiness guarantee to exceed even the highest expectations. In all that they do, Bill Hansen and his team strive to delight their clients and guests with passion, innovation, teamwork, and quality.
Renowned for their bespoke event planning and tailored gastronomic approaches, every detail of Bill Hansen Catering's impeccable service is thoughtfully designed and personalized to delight you and your guests. Our Corporate Chef, Dewey LoSasso, was selected by The Miami Herald as one of the "Florida Food Fifty" a small, intimate group of trendsetters in Florida. Chef Dewey's custom crafted fork to farm menus, truly represent Bill Hansen Catering's philosophy of forward and evolutionary thinking. 
Since its inception, Bill Hansen Catering has served four U.S. Presidents, Pope John Paul II, Bill Gates, top professional athletes, singers, hundreds of Fortune 500 firms, and over 5,000 couples. Bill Hansen Catering uses a distinct approach of combining traditional and innovative solutions to turn your entertaining dreams into brilliant reality. For more info, visit https://billhansencatering.com and https://lovablescatering.com/