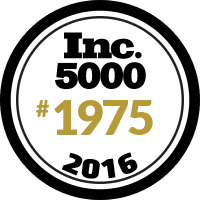 Mirror Show Management has once again made the Inc. 5000 list of the fastest-growing private companies in the U.S. (Inc. 5000 Profile).
Companies are ranked by their annual revenue growth over the last three years. MSM achieved a rank of #1,975 and revenues grew by 188% during that period.
"Being recognized as one of the nation's top-growing companies is very gratifying," said Donna Shultz, MSM president. "We build relationships with clients that last and I believe that has been the secret to our continuing success."
Mirror Show Management is a woman-owned trade show and events agency that creates memorable customer experiences worldwide. They have earned the elite Fab 50 designation two years running and were first to be certified by the EDPA. MSM currently holds the #1 position on the Rochester Top 100, making them the fastest-growing privately held company in their region. The agency has also been named a Top Workplace for the last three years.