Momentum Management, a nationwide labor services company, continues to grow and strengthen its team with another account coordinator.
The company hired Amy Reaume. As part of Senior Account Executive Kevin Peters's team, she will handle all of Peters's accounts as well as be responsible for specialized and house accounts. Her role is critical in helping clients get all of the necessary information to the show floor in a timely fashion.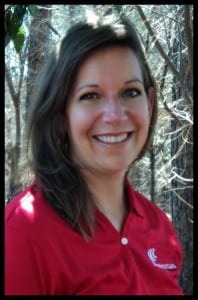 "In the short time that Amy has been with us, she has already shown what a great asset she will be to our team," said Lisa McClellan, director of corporate operations, Momentum Management. "Amy came to Momentum in one of the busiest times in company history. She hit the ground running and has had great success implementing our strategy and process. She has proven to be an outstanding addition to our corporate operations department, and we are thrilled to have her with us."
In her new role, Reaume is responsible for generating estimates for clients, entering service orders into the Momentum Management database and filing Certificates of Insurance that correspond with certain shows. In addition to these duties, she is in charge of compiling all service order details relative to the event or show, and delivering the final paperwork file to the city manager prior to installation.
"In the short time I have been with Momentum, I could not ask for a better company to work for," said Reaume. "Working with Lisa and the rest of the team has been such a great experience. I am excited for the opportunity to continue working with a company that is so driven and dedicated to exceeding customer expectations with every job."
As account coordinator, Reaume replaces Lisa McClellan, who was promoted to director of corporate operations where she manages all corporate operations working alongside Vice President of Operations John Ramaglia.
Momentum Management focuses on all aspects of labor services, including installation, dismantle and supervision for tradeshows and other events. Its mission is to become A New Approach to Labor Management Partnership.
For more information, visit www.momentummgt.com.