Momentum Management, a 22-year firm providing I&D and supervision services, is looking to change the status quo. Setting out on a mission to become a new approach to labor services, the firm announced the launch of its new corporate website.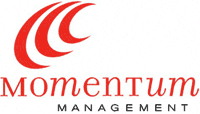 "Our goal is to provide greater clarity to our exhibit house partners on how we can help them with all of their trade show labor services needs anywhere in the United States and Canada," said Randy Bott, president and CEO, Momentum Management.
According to officials, the firm's distinctly focuses on the individual when collaborating with other companies.
"We have established what has clearly been seen as a differentiated services approach in support of exhibit houses who seek partnership with a company that focuses on their individual needs," said Rick Bellerjeau, general manager, Momentum Management.
"Our programs and methodology work seamlessly in conjunction with what our customers are delivering. We believe our website properly communicates our approach," said Bellerjeau.
For more information, visit the new corporate website at www.momentummgt.com.