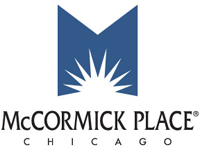 Members of the Interim Board of the Metropolitan Pier and Exposition Authority (MPEA), the municipal agency which owns and operates the McCormick Place convention complex and the historic Navy Pier has chosen David Mosena as the new Chairman.


Under the guidelines mandated by legislation recently approved by the Illinois General Assembly, Mayor Daley and Governor Pat Quinn appointed the six-member MPEA interim board. Those board members then nominated and voted on a seventh member to serve as chairman. The board unanimously selected David Mosena.
The interim board will work with MPEA trustee James R. Reilly during an 18 month transition period as the Authority streamlines operations, reforms labor rules and establishes exhibitor rights at Navy Pier and McCormick Place. The trustee and interim board will also bring in private management to oversee the operations of McCormick Place.
As president and CEO of the Museum of Science and Industry (MSI) since 1997 Mosena brings extensive professional skills as well as commitment to public and community service to his new role.
During his career, he has served as chief of staff to the mayor, commissioner of the Chicago Aviation Department and president of the Chicago Transit Authority (CTA). He currently serves on the boards of several civic organizations, such as the executive committee of Chicago's "After School Matters," and he is a member of the Commercial Club of Chicago, the Economic Club of Chicago and the Greater Chicagoland Chamber of Commerce.
Mosena holds both a Master of Arts in city planning and a Bachelor of Arts in business administration from the University of Tennessee.
"I welcome David to the Authority and I look forward to working with him and the Interim Board in the coming months," said Reilly. "David's experience with public agencies will further help us send a strong message to our customers that Chicago is serious about cutting costs and keeping their business."
The changes are meant to lower costs for customers, while realigning McCormick Place operations with its major competitors in the convention and tradeshow industries.
Chicago's convention industry supports 66,000 jobs and generates $8 billion in annual economic activity for the city and state.
Fequently asked question by contractors regarding the new legislation