Meeting Professionals International (MPI), an 18,500-member global meeting and event industry association, selected a new senior director of business development.
Cheryl Hatcher will be responsible for implementing the association's international sales strategy and managing partnerships with global hotel brands, large market destination management organizations and event service companies.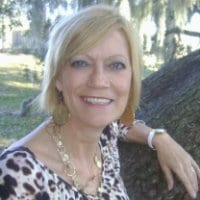 "We are thrilled to have Cheryl on join our team, filling the newly created role of senior director of business development. Cheryl's industry involvement, proven track record and robust experience made it an easy decision to bring her into the MPI family, and I am looking forward to working with her and leveraging her extensive network of relationships and business development strategies for the benefit of MPI," said Darren Temple, chief business development officer, MPI.
Reporting to Temple, Hatcher will be based in Tallahassee, Fla. Her official start date was Feb. 9.
Hatcher has more than 20 years of experience in the meeting and event, hospitality and tourism industries, and is a longtime member of MPI. She is currently enrolled in the Certified Destination Management Executive Program and expects to graduate this July.
In her most recent position, Hatcher served as director of sales and marketing for Visit Florida, the state's official tourism marketing corporation. She previously held leadership positions with the Kentucky Department of Tourism and Quad Cities Convention and Visitors Bureau.
For additional information or to join, visit www.mpiweb.org.