North America Display Corp. (NA Display), a leader in wholesale tradeshow displays, continues to expand its sales team and territory to meet increased customer demand.  
Joining the company as vice president of sales is Tim Bookout. He will support NA Display's growing exhibit and promotional products line. Bookout will report to President Terry Niedermeyer and work closely with Vice President and National Sales Manager Gustavo Correa.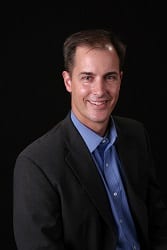 "Tim provides dynamic leadership and extensive industry knowledge.  His unique ability to grow organizations and build client relationships, makes him the right fit at the right time for NA Display," said Neidermeyer. "I know the professionalism and value that Tim brings, and I'm excited to have him as part of our team."
Prior to joining NA Display, from 2010 to 2015, Bookout held the position of vice president of sales & marketing at Radius Display Products where he was responsible for all sales, marketing and new product development.  He was instrumental in the implementation of business strategies that resulted in Radius' continued growth of its original line of imprinted throw covers, table runners and table skirting and diversification into other markets.
Formerly, Bookout worked for 16 years as an independent manufacturers' agent. In that role, he conducted sales and marketing activities for multiple companies from startups to Fortune 1000 corporations.
Bookout is a graduate of Texas Tech University with a Bachelor of Science.  He has also earned his Six Sigma Orange Belt Certification in sales and marketing. Currently, he resides in Dallas, Texas, with his wife, Kim, and their four children.