by Calanit Atia
Wynn Las Vegas' Awakening, a more than $120 million show
Wynn Las Vegas introduces a new era of entertainment. Guaranteed to awaken all your senses with the show's spectacular color, elaborate costumes, music, incredible stage effects, and the narration by two-time Academy Award-winner Anthony Hopkins, Awakening is an unprecedented spectacle. The show, conceived and created by Bernie Yuman, Baz Halpin and Michael Curry, immerses audiences in a custom-designed 360-degree theater.
Awakening invites audiences to join the quest of a heroine and her two fellow travelers as they seek to reunite two lost lovers. Infused with modern day myth and magic, the show comes to life through a combination of dramatic choreography, technology, fantastic creatures and a custom sound system designed to showcase its breathtaking original musical score.
The theater features 1,600 seats, each within 75 feet of center stage and equipped with a sound system that envelops audiences through WynnSonic featuring PHBX Technology™, a technology that creates 3D sound. Elaborate set designs are showcased as the journey unfolds across a 60-foot prismatic stage made of dichroic glass and custom LED screens. More than 300 costumes, inspired by haute couture, bring the five unique and visceral worlds of Awakening to life.
For tickets: AwakeningLasVegas.com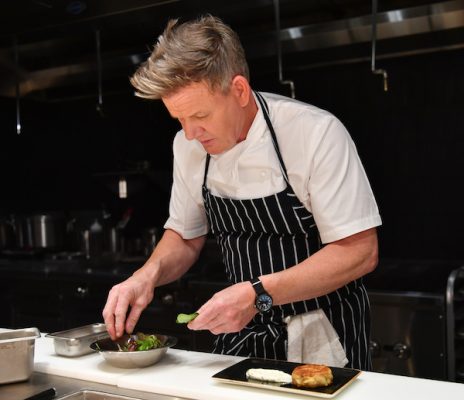 Gordon Ramsay Debuts Ramsay's Kitchen at Harrah's Las Vegas
Multi-Michelin-starred chef and television personality Gordon Ramsay has made his flavorful mark in Las Vegas with Caesars Entertainment for the sixth time: Ramsay's Kitchen, a concept inspired by Chef Ramsay's travels abroad.
"I can't wait to introduce one of my newer restaurant concepts and the first of its kind on the West Coast to Harrah's guests," says Ramsay. "The menu features some of my favorite dishes I've created at home in my own kitchen, but with that special Vegas flair."
For more information: caesars.com/harrahs-las-vegas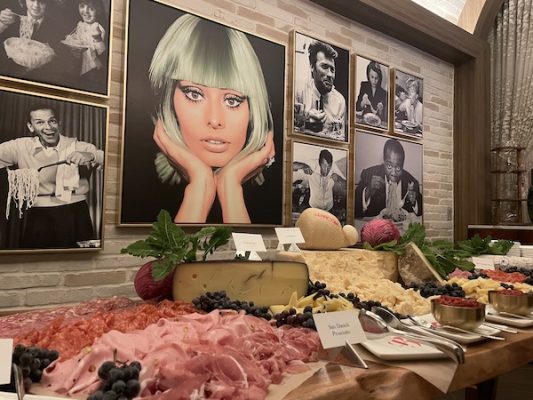 Balla Italian Soul's at the SAHARA Las Vegas
The energetic new restaurant inside SAHARA Las Vegas from James Beard Award winner chef Shawn McClain and McClain Camarota Hospitality Group, Balla Italian Soul celebrates the ingredient-driven flavors of the Italian coast. The experiential, high-energy destination features seasonal cuisine, including Balla's selection of aperitivi, handmade pastas, Roman pizzas, an array of fresh seasonal vegetable dishes and salads as well as rustic, fire-roasted meats and fish. In addition, the restaurant offers a Euro-centric eclectic wine list, unique cocktails and playful desserts.
What makes this restaurant a must try, beside the delicious food, is the people. From the busboy to the waiter, everyone made me feel like family. For more information: saharalasvegas.com
Princes Diana: A Tribute Exhibition Inside The Shops at Crystals Las Vegas
This 10,000-square-foot royal exhibit has more than 7,000 artifacts in 12 themed rooms. 
It was designed to transport visitors effortlessly into the life of world-famous royalty through the designer fashions, personal effects and historic items of the "People's Princess" and family and friends important in her life.
Organizers worked to curate the exhibit from a collection of Diana and British royal memorabilia considered by many to be the world's most comprehensive—a collection that has taken more than 45 years to assemble. Twelve themed rooms are anchored by three standout collections: "Wedding of the Century," "Fashion Icon" and "Gone Too Soon: A Memorial." The exhibition will include a life-size artistic sculpture of the most famous wedding dress in history, nine Diana-worn textiles, historic royal family items and more than 500 original items and personal objects belonging (or relating) to Diana as well as other well-known royals.
For more information: DianaLasVegas.com
Calanit Atia is an award winning event planner and entrepreneur. Air Force Veteran, Founder and President of A to Z Events, Las Vegas DMC and Entertainment Agency, 2021 MPI Advisory Board Member and Speaker. She can be contacted at 702-212-2500, Info@AtoZevents.com, www.AtoZevents.com, www.twitter.com/CalanitAtia www.facebook.com/calanit, www.linkedin.com/in/calanit, www.instagram.com/calanitatia