The Washington Duke Inn & Golf Club, a hotel on Duke University's campus, appointed a director of sales and marketing.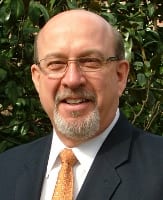 Jack Schmidt's responsibilities include managing the Washington Duke Inn & Golf Club's six-member sales team and sales and marketing, public relations and advertising initiatives. He also oversees centralized reservations and revenue management, and the Executive Club membership dining program.
"I've known Jack for over 20 years and served side by side with him on many occasions. Ironically, Jack was on the pre-opening task force in 1988. Jack assisted in getting the hotel prepped and ready for its grand opening. His skill set, sales strengths, industry knowledge and commitment will benefit the Inn immensely for years to come," said Randy Kolls, general manager, The Washington Duke Inn & Golf Club.
With a 33-year hotel career under his belt, Schmidt previously worked at the Carolina Inn where he served as general manager from 2012-2013. He was promoted to general manager of The Carolina Inn after serving as regional director of sales and marketing for Destination Hotels and Resorts, the management company that operates the Inn.
Schmidt also served as vice president and regional director of sales and marketing with Destination Hotels and Resort's Suncadia Resort outside of Seattle; chief marketing officer for Benchmark Hospitality International; executive vice president and partner with Accommodations Express; and president and partner with the Onyx Group.
His conference experience includes positions as director of sales and marketing for The El San Juan Hotel & Casino in San Juan, Puerto Rico; and hotel and casino experience in Las Vegas and New Jersey, including a role as director of sales for the Trump Plaza Hotel & Casino in Atlantic City, N.J.
Actively involved in the hospitality community, Schmidt serves as a board member of the Chapel Hill/Orange County Visitors Bureau and the Triangle Area Hotel Motel Association for Raleigh, Durham and Chapel Hill. He is a past chairman and board member of Hospitality Sales and Marketing Association International and past board member of the International Associations of Conference Centers (IACC).