Both Sides of the Coin
Among exhibition professionals, familiar phrases are often used to describe textiles – a wide array of fabric material, lightweight, saves on drayage, sustainable, etc.
These facts no doubt excite exhibit managers with budget concerns and corporate social responsibility goals, but if they don't work with the right partner, will their excitement last?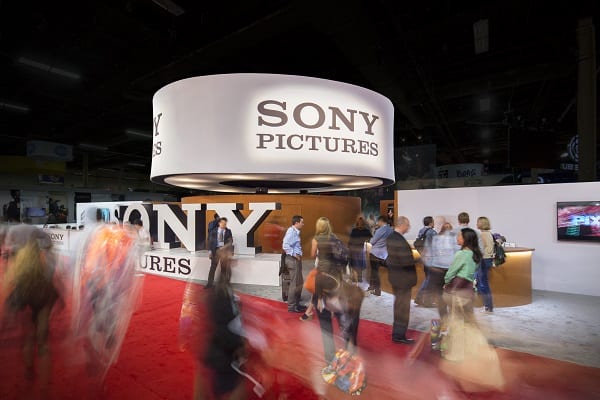 Equally as important for exhibitors and exhibit houses is the look of the exhibit and having a partner who can skillfully and creatively provide total fabric solutions.
As an exhibit grows in size during installation, aesthetics become just as important as the budget. Using textiles on elements like walls and organic or non-organic shapes has become a way to make exhibits pop among a crowd and build traffic.
This is why it's important for exhibit managers and exhibit houses to know who's who in textiles and discover the company's experience and capabilities.
Exploring All Avenues
For more than 40 years, CEES SMIT has collaborated with clients who want the best of both worlds – the best of aesthetics and budget; the best logistical methods from North America and Europe; and the best fabric materials and printing techniques.
The implied message here is "I want the best of what's available." For many, this is a custom solution, which is CEES SMIT's specialty.
CEES SMIT often engages in large-scale projects where its touches can be seen all around. One of the company's specializations is printed textiles that at first glance don't look like fabrics. This is because these prints were purposely created to mimic the patterns or look of other materials, such as laminate or aluminum, which could become more expensive when used in abundance.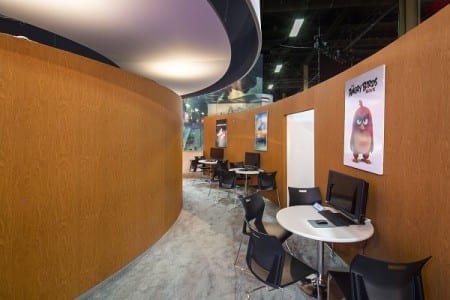 Recent projects from 2015 Licensing Expo and NPE2015 are key examples of the company's use of this fabric printing technique. During these projects, CEES SMIT also used Blockout Textile, which keeps frames from showing and eliminates excess lighting so that it doesn't penetrate through the fabric.
"We use one layer of fabric as much as possible. We use material that has a reverse side that blocks [the lighting]," stated Boi Smit, president, CEES SMIT.
Much of the company's work is influenced by the European and American ways of doing things at tradeshows.
For a 40′ x 100′ exhibit for clients Sony Pictures and Southwest Displays & Events at Licensing Expo, CEES SMIT's logistics staff used the European practice of stapling fabric, which was printed to resemble laminate, to curved wall panels. They did so in a way that ensured these fabrics were ready to be re-used for the next show.
Smit added that his clients liked the European approach.
International Strengths
With a hub in Amsterdam, The Netherlands and another base of operations in Pasadena, Calif., it's no wonder CEES SMIT is influenced by both sides of the pond.
In North America, tension fabric is most often used while many Europeans prefer non-tension fabric, according to Smit. The company's practice is to use both types of fabric. The priority for CEES SMIT is deciding what works best for the exhibit or interior project.
A textile with a high tolerance when stretched to its limits, tension fabric wraps around organic shapes with ease. If there is an error in the print, tension fabric can mask it. On the other hand, non-tension fabric is less expensive and more UV stable.
"We laser cut materials. If you work precisely, you don't need as much stretch," Smit explained. "When dye-sublimation printing less stretchy fabrics, you have the best results with colors. If you stretch printed black [tension fabric] material, it becomes less rich and becomes gray. With non-stretch fabric, you won't lose contrast or brightness."
Used with non-organic shapes, the less stretchy fabric is best finished with automated cutting and sewing machines, all of which CEES SMIT has within the walls of its textile studio.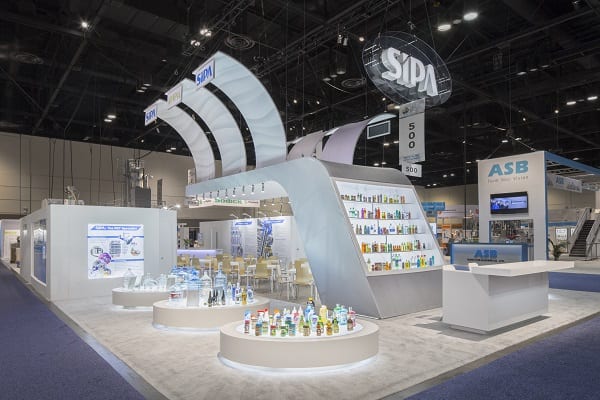 Technological Know-hows
In the shop, CEES SMIT develops its own inks to complement its range of advanced printing technology, including UV printers up to 16 feet, flat-bed printers and dye-sublimation printers.
"We pay a lot of attention to color management. We believe in sustainability. Our dye-sublimation machines run on water-based inks. We want to be responsible," stated Smit. "We are not limited by the products or materials offered; we find solutions."
CEES SMIT is also a proven innovator because of its light box animation techniques and having created the Soundwave Frame.
"We print electronically charged inks on acrylic plates. This is transformed into sound-producing visuals. The Soundwave Frame allows us to print horizontal and vertical lines on a larger scale. For instance, we can make a whole wall a speaker," Smit added.
The Perks of a Good Marriage
CEES SMIT's capabilities expanded after merging with VAN STRAATEN, a printing leader in Amsterdam, with offices in The Netherlands and Germany.
A group that has existed for more than 100 years, VAN STRAATEN was initially considered a competitor by CEES SMIT, according to Smit.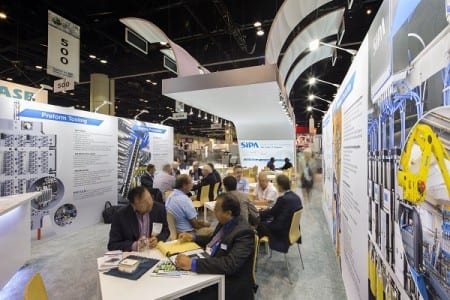 "We're known fabric specialists, and they are printing specialists. So it was like 'Hey, let's get married.' It's a good marriage. CEES SMIT was already active in the U.S., so it kept its name. VAN STRAATEN is a strong name in Europe, so it kept its name," he explained.
Together, the two companies formed a total fabric solutions powerhouse, allowing customers to benefit.
As a global partner for U.S. companies, CEES SMIT covers international shipping fees on behalf of its customers.
"We have very good shipping conditions. Any shipment coming into the U.S. can be delivered at any U.S. location for the same price, since it is regarded as one zone. People [mistakenly] think that just because something is produced in Europe, it's more expensive," said Smit.
In many instances, there's no need for shipping from the U.S to Europe. American companies can have their exhibit or interior projects created in the 55,000 square-foot European production facility. If the show is in Denmark, according to Smit, then the location is only a truck ride away from Amsterdam.
When working together, VAN STRAATEN can handle projects in Amsterdam while the CEES SMIT staff in the U.S. is sleeping and vice versa.
Named in honor of the company's founder, and Boi Smit's father, CEES SMIT also has a line of proprietary extrusions, but the company is proficient with working with other systems as well.