Visit Orlando, the destination's official tourism association, announced April 9 that more than 62 million people visited Orlando in 2014, including 10 million who came for business and conventions. The announcement marks a new all-time record for the U.S. travel industry, solidifying Orlando's position as the most visited destination in the nation.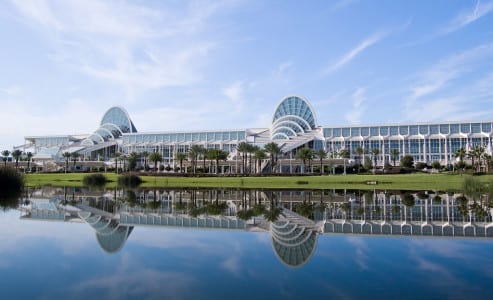 "This historic milestone is the latest testament to Orlando's leadership in tourism," said George Aguel, president and CEO, Visit Orlando. "It's a tribute to the steadfast commitment and continued investment by our tourism community, the special brand of service that greets our visitors and the global marketing and sales efforts of our Visit Orlando team and member companies."
A record 32 million room nights were sold in Orlando in 2014, resulting in bed tax collections topping $200 million for the first time in Orange County, Fla., home to the Central Florida tourism district. Overall visitation grew 5 percent from 2013.
"The impact of tourism on our community is remarkable, and in fact, the travel and tourism industry is the largest generator of jobs and economic impact for our region," said Orange County Mayor Teresa Jacobs.
To meet the needs of a growing number of visitors, Orange County has made investments in infrastructure, including investing in an important expansion and renovation of Orange County Convention Center.
"Passing the 60 million annual visitors mark is a significant achievement for Orlando and the U.S. travel industry that generates $2.1 trillion for the U.S. economy each year," said Roger Dow, president and CEO, U.S. Travel Association.