Professional Convention Management Association (PCMA) Education Foundation, which supports the association through fundraising and grants, hired a new executive director.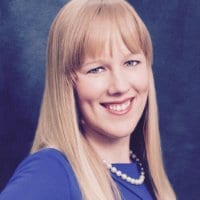 Meredith Rollins rejoined the organization after serving as director of strategic development for the Association for Corporate Growth for the last two and half years. She previously worked with PCMA as senior manager of partner relations; overseeing the fulfillment and delivery of integrated marketing efforts for 17 partners.
"We are thrilled to have Meredith rejoining our organization," said Deborah Sexton, president and CEO, PCMA. "She was a tremendous strategic and thoughtful contributor throughout her previous tenure, and we look forward to her bringing her talents to the Foundation."
As executive director, Rollins will lead the Foundation's high-priority initiatives focused on driving innovation and learning for the global meetings community by funding research for innovation, education and scholarships.
Rollins holds a Bachelor of Science in Business Administration from the University of Illinois at Urbana-Champaign and a MBA from the Kellogg Graduate School of Management at Northwestern University.
Her first day will be April 6, and she will be attending the PCMA Education Foundation's Dinner Celebrating Professional Achievement on April 8, in Washington, D.C., at the Marriott Marquis.