by Bob McGlincy
If a picture is worth a thousand words, today's column is a short story about crowds at live shows. The photos below are but a small sampling of the myriad safe and successful events happening around the country.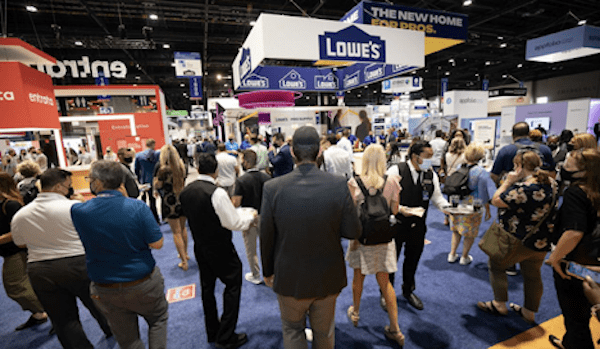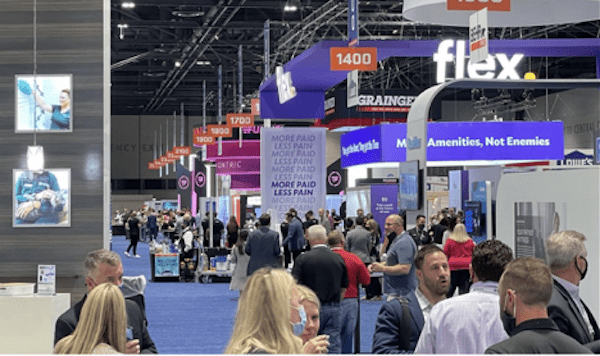 NAA's exposition, Apartmentalize 2021 (the two photos above), showcased in Chicago, August 31 – September 2. Below is Connect 2021, which was in Tampa August 30-September 1, followed by White Label World Expo, which took place in Las Vegas, September 1 – 2.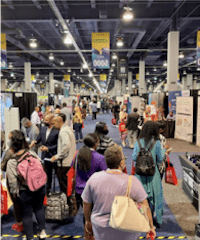 Other recent shows in Vegas include CinemaCon, JCK, CosmoProf, PICS, Pizza Expo and ASD Market Week Summer 2021, which took place August 22-25 (photo below).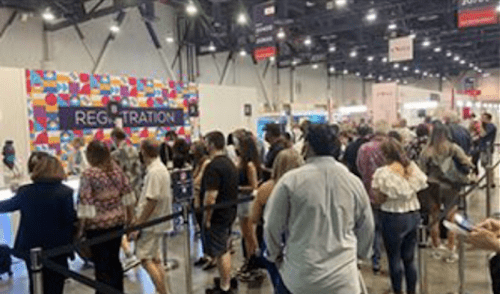 There are images from two more Vegas shows below. On the top is the All Wireless & Prepaid Expo 2021, August 17 – 18 at Caesar's Palace; on the bottom is the HD Expo, which took place at Mandalay Bay, August 24 – 25.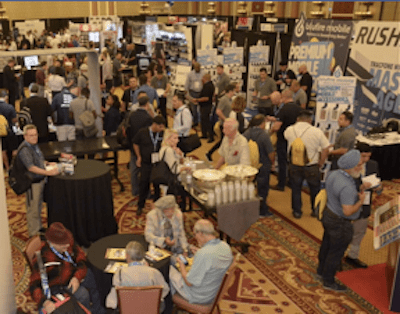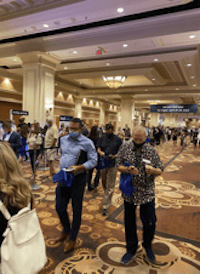 Another example of attendees eagerly anticipating a show is the ACT Expo in Long Beach, which opened August 31; this event exceeded expectations for registered attendees by an astonishing 157% (photo credit: Alena Maschke)!
Other recent shows across the US include: JLC in Providence; APPA in Boston; SNAXPO in Charlotte; Techtextil North America in Raleigh, UTC Telecom in Portland; PWX in St Louis; CEDIA in Indianapolis; Champs in Atlantic City; AAMNVA in Denver; Ceramics Expo in Cleveland, and AAOS in San Diego. And this is only a partial sampling of what is happening.
Despite a few well-publicized closings, people have been safely gathering at tradeshows all summer long.  And the reason is simple: Tradeshows work; they work very well. 
Bob McGlincy is director, business management at Willwork Global Event Services.  Willwork creates engaging, energized and exceptional event experiences.  Bob can be contacted at Bob.McGlincy@willwork.com.