Philadelphia Convention & Visitors Bureau, the city's official destination marketing organization, added a senior national accounts director.
In this role, Walden Agustin Sr. will generate tentative and definite business from the Midwest and Southeast market, with responsibility for mid-size and city-wide groups.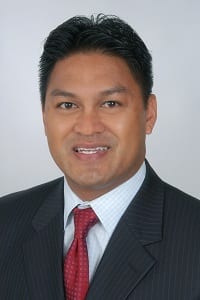 "We are extremely pleased to welcome Walden to the PHLCVB sales team. His experience will be a tremendous asset in promoting Philadelphia as one of the country's top meeting destinations and booking additional room nights in our region's hotels," said Jack Ferguson, president and CEO, PHLCVB.
A sales and marketing executive with over 19 years of experience in the hospitality industry, Agustin joins the PHLCVB from the San Francisco Travel Association where he was responsible for the Midwest citywide association and corporate accounts. Prior to his role there, Agustin honed his hospitality expertise at several Hyatt Hotels, Hilton San Francisco, the San Francisco Convention & Visitors Bureau and the Hawaii Convention Center.
"Having worked with destination marketing organizations, hotels and a convention facility I am keenly aware of what clients expect from a destination," said Agustin. "I am excited to bring this expertise to Philadelphia, and I look forward to taking the 'PHL' story on the road as we work to drive even more convention business to the region."
A graduate of Johnson & Wales University in Providence, R.I., Agustin is an active member of the Professional Convention Management Association (PCMA), Destination Reps (formerly CACBSO), Association Forum, MPI Chicago area chapter, and International Association of Exhibitions & Events (IAEE). He was born and raised in Lanai City, Hawaii and resides in Glenview, Ill. with his wife and three kids.