Sporting a craft-fair theme is POOLTRADESHOW, taking place during MAGIC Market Week in Las Vegas.

Held Feb. 18-20 in the lower level of the Mandalay Bay Convention Center, the show tapped retailers to discover emerging art and design driven brands.
MAGIC Market Week is a biannual contemporary fashion tradeshow held every February and August in Las Vegas.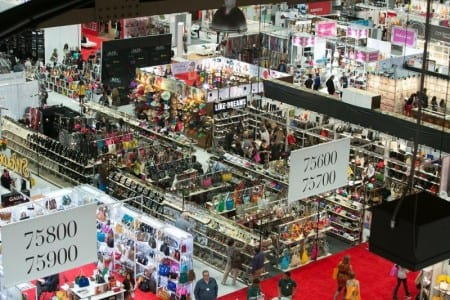 The POOLTRADESHOW sported a "pop-up store atmosphere," while POOL's CASH & CARRY section brought the craft-fair environment to a wider audience.
Complementing the wholesale brands featured on the POOL floor, this set-up provided independent retailers an opportunity to expose their brands to the fashion industry by directly selling immediate goods.
For more information, visit www.magiconline.com.