Sheila Stampfli, Liz Erikson and Bill Host, CMP, will be honored at the 2010 Professional Convention Management Association (PCMA) Education Foundation Dinner Celebrating Professional Achievement on May 26 at the Hilton Washington in Washington, D.C.
Stampfli is the chief business development officer of Courtesy Associates and this year's Meeting Professional Honoree. Erikson is executive director, association sales at Fairmont-Raffles-Swissotel and the Supplier Partner Honoree. Host, associate professor at Roosevelt University, is the Educator Honoree.
"The accomplishments of these three industry leaders are truly exceptional. They've dedicated their careers to advancing the meetings industry and their passion is unmatched. I look forward to recognizing them next year on May 26," said Deborah Sexton, PCMA president and CEO. "The difficult work of the Honoree Task Force always produces an amazing line up."
Susan Salem Euritt, PCMA Education Foundation executive director, is anticipating the event.
"These three individuals are extremely deserving of this recognition," Euritt said. "I'm already looking forward to next year's dinner and the opportunity to recognize the honorees."
Sheila Stampfli
Sheila Stampfli has been with Courtesy Associates for more than 40 years, always playing a major role in developing the firm.
She was named President in 1997 and served in that role until 2009 when she became Chief Business Development Officer.  Sheila is passionate about the meetings and events profession.  Sheila and her team have organized thousands of successful conferences all over the globe.  Her leadership resulted in Courtesy Associates being named the #1 meetings management firm in the Greater Washington D.C. area by the Washington Business Journal five out of the last six years.  Stampfli has contributed to the advancement of our industry by setting a level of integrity, ethics and leadership that is recognized throughout our industry and in the government, corporate and non-profit sectors.
Stampfli has been a major player within PCMA for over 20 years serving on both the PCMA Board of Directors and the PCMA Education Foundation Board of Trustees.  Sheila was Foundation Chair in 2006.  She has served in more than 20 volunteer capacities, always being available to support efforts on behalf of PCMA members.  She was a founding member of the PCMA's Capital Chapter.
Smart and funny, Stampfli is known to be a stylish and classy professional.  She exemplifies the best meetings has to offer and has been a trailblazer for women in our industry. She has mentored many both within and outside of the meetings industry.  She has also served our industry in multiple capacities such as being the current head of Destination D.C. as well as supporting the arts and the Greater Washington Board of Trade, among many, many others.  PCMA is honored to recognize Sheila Stampfli as the 2010 Meeting Professional Honoree.
Liz Erikson
Liz Erikson is a fierce customer advocate on behalf of her meetings industry clientele.  Planners universally view Liz as a true partner.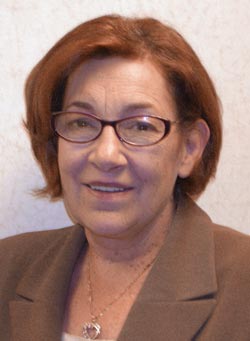 Always out front, Liz is known to take on roles that find solutions that build bridges between customers and suppliers.  Her tenure as a sales leader and mentor focuses on getting the job done and she speaks to the reality of the business while conducting business with integrity and ethics.  She works toward outcomes that that satisfy the often divergent needs of both sides in a negotiation.  Liz has had great success developing many industry sales leaders who enjoy top industry positions today.
Liz has served in more than a dozen PCMA leadership capacities.  Most recently, her efforts to increase proceeds from the Silent Auction at the Foundation Dinner resulted in significantly more dollars being raised to fund grants, research, scholarships and community outreach.  She is also very involved in numerous industry organizations, always working to advance the industry.
Dedication, tenacity, mentorship and understanding…are all qualities that contribute to Liz Erikson being selected as the 2010 PCMA Education Foundation Supplier Partner Honoree.
William R. (Bill) Host
Associate Professor Bill Host has been heavily engaged in developing a robust meetings program curriculum at Roosevelt University.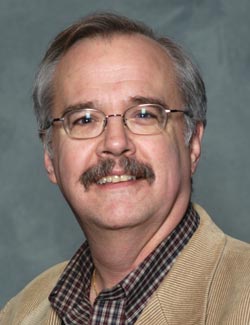 Bill creates enthusiasm and instills passion in his students for careers in meetings and events.  Many students who have passed through his classes now hold positions as planners and suppliers in associations and corporations.  Bill has numerous presentations, publications and research projects of note to his credit and has received many awards.
Bill's special area of PCMA emphasis has been in designing and implementing programs for PCMA student members.  He has served on various committees and task forces focusing on student preparation, faculty service and high level member education competencies.  He promotes the philosophies, humanities, diversity and spirit of hospitality along with more serious bottom-line concerns.
Host has just co-authored his first book entitled Architectural/Social History and the Hospitality/Hotel Industry.  Bill is unique in the way he brings heart and soul to his students, profession and our industry.  Bill Host is the 2010 Education Honoree.
For additional information about the 2010 PCMA Education Foundation Dinner Celebrating Professional Achievement, which will be held on May 26 at the Washington Hilton, in Washington D.C., visit the PCMA Web site at www.pcma.org/foundation.