Reed Exhibitions announced the results of its inaugural IBTM Wired event, which took place online June 28 – July 1 with the aim of uniting Hosted Buyers and suppliers for four days of quality meetings, networking and tailored education sessions.
The organizers confirmed that more than 290 Hosted Buyers from 65 countries attended the online event, with a further 100 physical attendees in Singapore on day one for the Singapore MICE Forum x IBTM Wired conference in partnership with Singapore Association of Convention and Exhibition Organizers and Suppliers.
Almost 3,200 one-to-one business meetings took place between some of the world's top calibre Hosted Buyers and leading international destinations and suppliers, and 94 percent of meetings were attended. The meetings satisfaction score for the event was 4.6 out of 5.
The 28 live and 39 on-demand education sessions were Events Industry Council accredited, and there were almost 1,000 on-demand views of the Knowledge Programme during the course of the event and for two weeks afterward.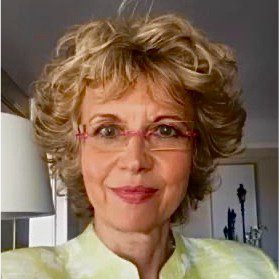 Commenting on the experience, exhibitor Heike Ströhmann (pictured left), The Westin Paris – Vendôme, says, "The Westin Paris Vendome – Le Meridien Etoile decided to attend IBTM Wired as it is vital in this changing environment to show that we are active, open for business and have adapted to the new needs. The IBTM platform is flawless, and our agenda filled up in a heartbeat – we needed a team of three to cover all the meeting requests. We will definitely attend again."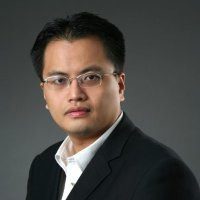 Hosted Buyer Marcus Lee (pictured right), chairman, International China Investment Forum, says, "IBTM Wired is an excellent event where you are able to meet high quality industry suppliers from around the globe. I was able to discover new opportunities, talk to new destinations, hotels and venues to plan for our next events."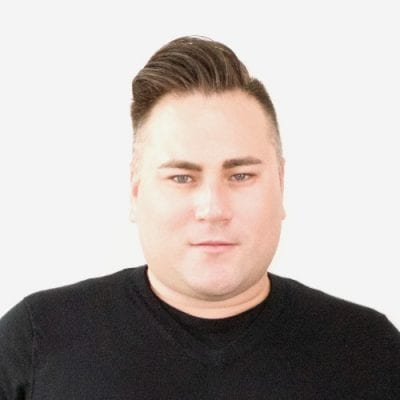 Michael Jones (pictured left), event manager, IBTM Wired says, "Our first ever IBTM Wired brought the industry together to re-connect, learn new skills and do valuable business in what has been an incredibly challenging period for our sector. We're delighted with the results and the excellent feedback from participants."
Jones continues, "I'd like to thank our exhibitors, buyers and partners SACEOS, as well as the Singapore Tourism Board and Marina Bay Sands who were instrumental in bringing IBTM Wired to fruition."
IBTM is a world-leading showcase for the meetings and events industry with a portfolio of events and products offering business solutions across five continents. The portfolio includes IBTM World, IBTM Africa, IBTM Americas, IBTM Asia Pacific, IBTM Wired and IBTM Connect. For more info, visit  www.ibtmevents.com. 
IBTM Wired is the newest addition to IBTM's global portfolio of events and intelligence for the meetings, incentives, conferences and events industry. The event takes place annually online and unites thousands of industry professionals from around the world for four days of one-to-one business meetings, sparking new connections and renewing existing ones and a program of live and on-demand education sessions. For more info, visit www.ibtmwired.com/en-gb.html.
RX (Reed Exhibitions) is in the business of building businesses for individuals, communities and organisations. We elevate the power of face-to-face events by combining data and digital products to help customers learn about markets, source products and complete transactions at over 400 events in 22 countries across 43 industry sectors. RX is passionate about making a positive impact on society and is fully committed to creating an inclusive work environment for all our people.   RX is part of RELX, a global provider of information-based analytics and decision tools for professional and business customers. www.rxglobal.com
RELX is a global provider of information-based analytics and decision tools for professional and business customers. The Group serves customers in more than 180 countries and has offices in about 40 countries. It employs over 33,000 people, of whom almost half are in North America. The shares of RELX PLC, the parent company, are traded on the London, Amsterdam and New York Stock Exchanges using the following ticker symbols: London: REL; Amsterdam: REN; New York: RELX.  The market capitalisation is approximately £36.6bn, €42.4bn,  $51.5bn. For more info, visit www.relx.com