Reed Exhibitions, a global event organizer, appointed a divisional director – Travel.
Nick Pilbeam brings an enormous amount of growth strategy knowledge and industry insight to his new role in Reed Travel Exhibitions, the travel division of the company.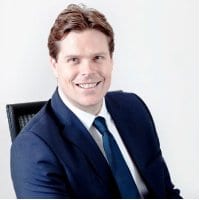 "I am very excited to join Reed Travel Exhibitions on the next step of its journey and help further develop its strong travel brands. All the events are individually hugely respected, and I look forward to being a part of it, delivering strategy and meeting global customer needs with such an experienced and dedicated team," commented Pilbeam.
Pilbeam, who has spent the majority of his career at the British Airways group (now International Airlines Group), moved to Avios, the air miles loyalty program in 2008, and was most recently accountable for the entry and global growth strategies into new markets and new partners. Pilbeam also led the launch of the Avios currency worldwide with British Airways Executive Club and Iberia Plus programs including transforming the Airmiles programme in the UK.
More recently, Pilbeam spearheaded Avios' expansion into South Africa with the launch of the Avios Travel Rewards Programme in that market, securing high profile strategic partners across the finance and retail sectors.
Pilbeam replaces Richard Mortimore, who was promoted to chief executive of Reed Exhibitions UK in 2014. He will report to Mortimore.
"We are delighted that Nick has come on board, and we are confident that his broad range of expertise and excellent customer awareness will ensure that the strong brands within Reed Travel Exhibitions are continually developed, keeping up with the fast-pace and ever-changing nature of the industry," stated Mortimore. "I believe that Nick will excel in the role which encompasses multiple shows in a highly competitive, global segment."
The industry events that fall under Reed Travel Exhibitions include the International Luxury Travel Market portfolio, World Travel Market portfolio and the newly branded ibtm events portfolio of global and regional events providing business solutions on five continents.  They include ibtm world, ibtm arabia, ibtm africa, ibtm america, ibtm china, ibtm india, AIME and ICOMEX.