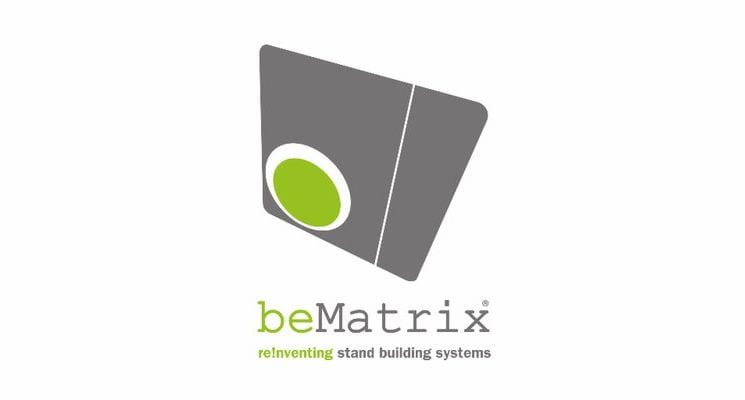 beMatrix, designers and manufacturers of the renowned aluminum frame system beMatrix b62, are hosting an innovations walk-through webinar on Friday, Oct. 23 at 2 p.m. EST (11 a.m. PST).
This year, beMatrix unveiled several new innovations that have joined the beMatrix lineup of products and have been getting rave reviews from exhibit and event builders worldwide—including double deck structures, integrated trussing, new doors, LEDskin improvements, track lighting and more. The beMatrix new innovations walk-through webinar is a brief, 15-minute look at these new innovations and how they can fit into the scheme of big projects. The beMatrix team will go over the ins and outs of these new products which are all referenced in their beAnything brochure.
In the webinar, there will be:
In depth product information
Tech specs on the innovations
Demonstrations of new products
Interactive Q&A
Attendees must sign up to reserve a spot for the new innovations webinar led by the beMatrix team. To sign up for a spot, visit https://bematrix.webinargeek.com/exhibitorlive-innovations-and-booth-walkthrough
beMatrix designs and manufactures the renowned aluminum frame system beMatrix b62. Affectionately known as "the system with the holes," beMatrix is a Tooless, continuously-reusable frame system for the exhibit builder, general contractor, and event producer. beMatrix is recognized for its quick and easy construction and for its versatility—each frame can be used as a floor, wall or ceiling. The system is a full, 360-degree solution that includes straight and curved frames, doors, counters, lighting and wall mounting accessories. Panel infill options include hard panel, fabric, LEDskin integrated video screens, and infinite custom solutions. Frames are produced and delivered throughout North America from a state-of-the-art production facility in Atlanta, Ga,.—with global manufacturing facilities located in Belgium and around the world. beMatrix is currently used by more than 500 North American partners and is available in 63 countries around the world. For more info, visit www.beMatrix.us.