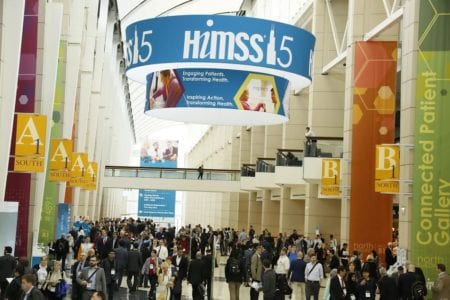 According to a report set to be released by researchers at Trade Show Executive, the performance of shows in the healthcare industry fell short of organizer's expectations during the first half of 2016, something researchers speculate is a continuation of lackluster performance from the previous year.
In the metrics of attendance, exhibit space, and number of exhibitors, just eight of the 32 shows surveyed demonstrated growth in all three. Only three shows reported decreases in all three areas, however, one of those shows was the Healthcare Information & Management Systems Society, which was the largest medical show in the first half of the year. Exhibit space declined by 4.3 percent, the number of exhibitors dropped by 9.3 percent, and attendance shrank by 3.5 percent. Officials blamed the show's rotation to Las Vegas for the decreases and said it is expected to perform better in a different location next year.
Though it was one of the smallest shows, the American Physical Therapy Association NEXT Conference & Exposition in Nashville was one of the biggest gainers in growth, seeing a 52 percent uptick in exhibit space. Like a number of other shows, however, it experienced a drop in attendance.
A strategy by Reed Expositions of using more special events and broader attendee outreach at International Vision Expo & Conference in New York is credited with boosting that show's figures, and officials say other events are likely to experiment with the same in an effort to revive the flat industry.
Researchers say there is cause for optimism for the second half of 2016, however, with early figures suggesting metrics in the medical show sector may be on the upswing. The full report on researcher's findings will be released in September.