U.S.-based planners are showing eagerness to return to live events this year and commitment to live events only in the future.
Seventy-six percent will hold their next-face-to face event this year while 21 percent will return to live only events in 2021. A further 38 percent will go back to live only events in 2022, so 59 percent plan to focus on live events only in future, rather than adding a mix of virtual and hybrid events as well.
These are some of the many revealing insights from a recent survey of event planners conducted by etc.venues, a leading provider of urban non-residential event venues in New York City and the UK. The international research, carried out every 6 months, is now on its third edition and highlights significant trends.
One key trend is that planners have not wavered from valuing the irreplaceable quality of face-to-face meetings. Eighty-two percent of this international group of event planners say they value them more than before the pandemic. While that is slightly lower than it was at the end of 2020 (88 percent), it is higher than it was in June 2020 when it was 77 percent.
Sixty-eight percent of the total group now think hybrid events will continue to be more common than before the pandemic, down from 73 percent when asked in December and similar to 67 percent when surveyed a year ago.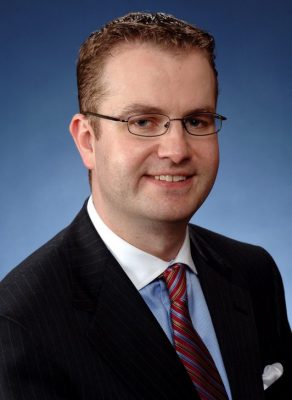 Garrett Ronan (pictured left), chief operating officer for etc.venues USA says, "The innate belief in live events among both US and UK event planners is rising to the surface and the popularity of hybrid events is beginning to fade now that restrictions are being lifted. After trying virtual and hybrid events during lockdown and recognizing their benefits and limitations, the majority of planners are clearly keen to return to live events very soon."
The survey was carried out in the last week of June 2021 and the responses came from 405 event planners, including more than 100 based in the U.S.
etc.venues a leading provider of non-residential meeting and event venues with 17 locations across the UK and New York City (360 Madison Avenue and 601 Lexington Avenue). For more info, visit www.etcvenues.com.