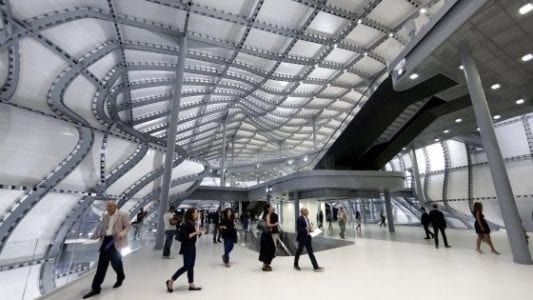 Late last year, more than 1600 participants including 750 buyers and 100 ambassadors from 70 countries attended the official opening of the new Convention Centre of Rome, "la Nuvola" (the cloud). Italian Premier Matteo Renzi opened the ceremony that was broadcasted by RAI 1.
"La Nuvola" includes a 9,000 square meter plenary hall which holds 6,000 people, a 7,000 square meter forum and an auditorium that can seat 1,800 people. This incredibly futuristic project was designed by the Italian architect Massimiliano Fuksas. It has already secured two major bookings, the International Lawyers Congress in 2018 with 6,000 participants and the International Congress of Surgery of the Shoulder and Elbow in 2022 with 3,000 participants.
Finally, Rome has a new convention center that is able to compete with other major European destinations! Rome is waiting for you!