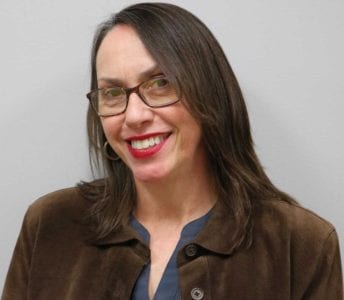 SourceOne Events, a nationwide event solutions company, announces the promotion of Ruthi Eckert to vice president. She is set to report to SourceOne Events' president, Mike Bojesen, and assist with the strategic direction of SourceOne Events.
She will manage operations, develop functional roles and assign responsibilities to employees in both the Chicago and Orlando offices. Eckert will also help lead the sales team as they continue to create and deliver products that surpass clients' expectations.
"Be passionate about what you do each day, personally and professionally," said Eckert. "When your clients are comfortable with you, the rest is easy."
Eckert joined SourceOne Events in 2007 and has served in many different roles including exhibitor service manager and account executive. Eckert also held a vital role before being promoted, as she was the vice president of sales and oversaw all operations at the Schaumburg Renaissance Convention Center Hotel. Eckert has been a life long event professional, working on the display house side for several years before joining SourceOne Events.
"Ruthi's leadership and experience will strengthen our ability to provide our clients with industry-leading services," says Bojesen. "Her track record with B2B companies, her innovation, and her commitment to our team makes her well-suited to help lead SourceOne Events."
SourceOne Events is an industry-leading provider of event marketing services for trade shows, brand experiences, corporate events & exhibits. For more info, visit www.sourceoneevents.com.