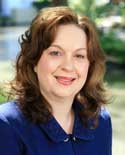 Joy Ware has been appointed the new housing manger for the San Antonio Convention & Visitors Bureau (SACVB). Ware brings more than 25 years of experience in the hospitality industry, including two years at the SACVB as assistant housing manger.


"Joy has demonstrated excellence throughout her time with the SACVB and has been instrumental in implementing new ideas to improve our services," said Brenda Square, services director for SACVB. "We look forward to much more success and are excited that she will be leading our housing efforts."
Ware will lead the housing team in handling multi-hotel conventions utilizing Passkey, a web-based hotel reservation system. She will also work closely with meeting planners and hotel partners to help facilitate a successful housing experience.
"Everything I have done for the past 25 years has led me to this position," said Ware. "It is a rewarding opportunity to utilize the skills I have spent a good bit of my lifetime building. Being able to interact with all different kinds of people is great and it is what I love to do. I get to make people's time in San Antonio better."