submitted by Loni Syltebo, Seattle Convention Center
The Seattle Convention Center is excited to announce its partnership with Encore to provide on-site event technology, creative, and production services. This collaboration, effective immediately, will elevate the level of meeting excellence for SCC's clients.
"SCC is thrilled to welcome Encore as our preferred audiovisual service provider. Our clients will benefit from Encore's state-of-the-art technology solutions, highly collaborative process, and ability to bring our clients' visions to life," said Seattle Convention Center President & CEO Jeff Blosser. "They stood out during the competitive solicitation process and have the capacity to manage multiple events simultaneously as we build operational momentum across two buildings."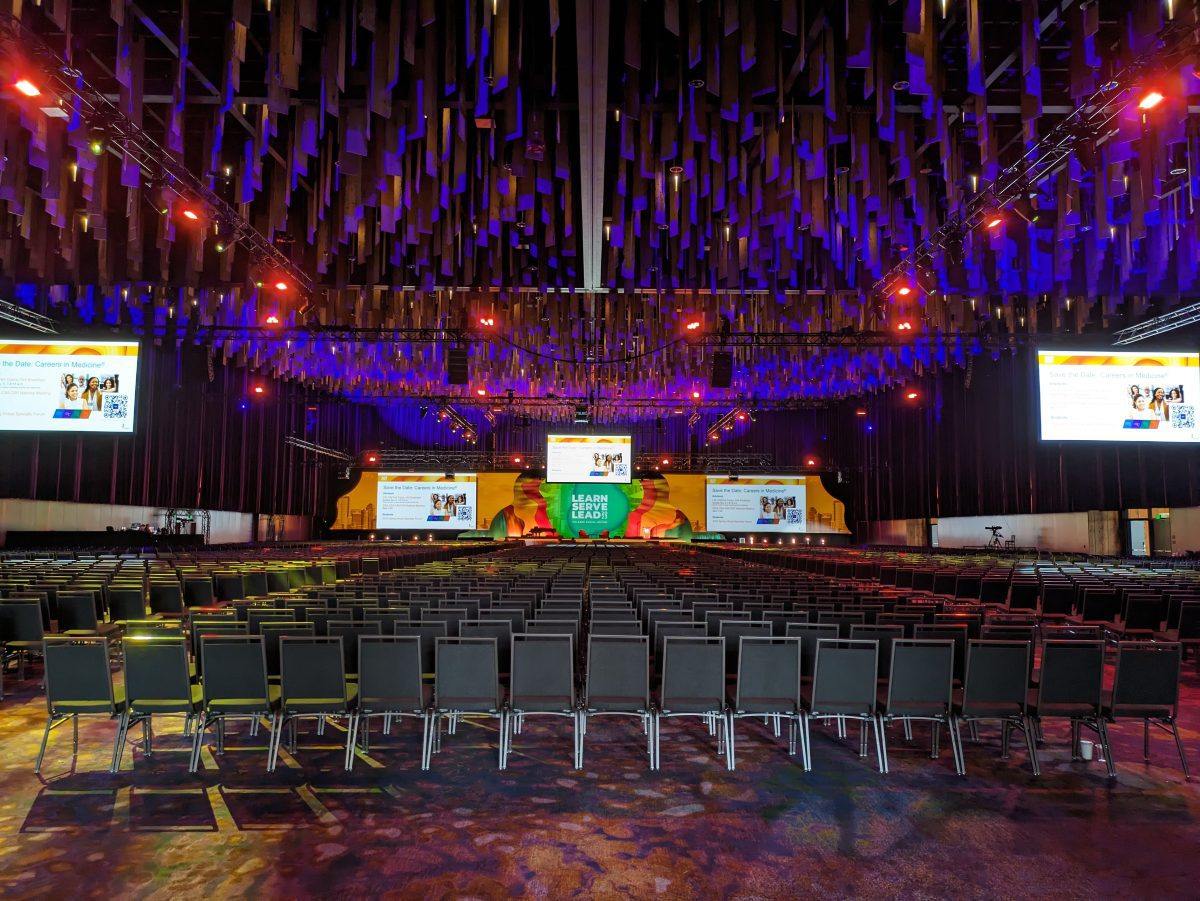 In early 2023, the Center nearly doubled in size to just over one million square feet of leasable event space with the addition of Summit, located one block away from its original building, Arch. Bookings for both buildings have been robust, with 204 events in 2023, 107 already slated for 2024, and 89 planned for 2025 through 2031. So far this year, three events have utilized both buildings simultaneously, with one more occurring before the end of the year. A majority of meetings at SCC request the support of the audiovisual service partner.
"Encore is honored to be a part of the Seattle Convention Center's celebrated event services team," stated Mike Stengel, Senior Vice President, Strategic Partnerships & Venue Relations at Encore. "Knowing that the convention industry is always evolving, we are proud to offer our unmatched depth of creative, production, and technology services to deliver events that transform. We look forward to working with the SCC team in both Arch and Summit to create an engaging event experience, one customer, one event at a time."
About SCC
Seattle Convention Center, located in the heart of downtown and walking distance to world-class hotels, restaurants, entertainment, and attractions, has been the Northwest's premier meetings and events facility since 1988. Its longstanding mission consists of elevating the event experience, creating jobs and business activity to boost the local, regional, and state economy, and generating civic benefits for the people of the region. For more information, visit seattleconventioncenter.com.
About Encore
Encore creates memorable experiences to engage and transform organizations with a hospitality-first approach, allowing them to become an invaluable partner on the customer's journey. As the global leader for meetings, conferences, and special occasions, the Encore team of innovators and experts delivers real results through world-class service, strategy, design, technology, production, and digital solutions. Encore offers imagination and skill, the latest technical equipment, and a passion for excellence that creates innovative event solutions, allowing them to be the trusted partner of choice for premier hotels and venues worldwide. For additional information, please visit encoreglobal.com.