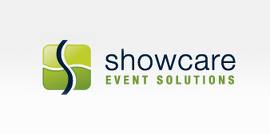 Showcare Event Solutions Inc., a tradeshow event data-solutions provider, recently signed four-year contract extensions with two of its clients, the Self Storage Association (SSA) and TESOL International Association.


"It is always a great feeling to see our clients commit to an extended contract renewal, as is the case with SSA and TESOL" said David Flood, vice president of business development, Showcare. "With the number of options that are available in our industry today, the length of these contracts is really a testament to both our ability to satisfy our clients' needs as well as to their confidence in our continued progressiveness for the years ahead. Internally it's quite a symbolic reward to the staff who have dedicated themselves to servicing these clients."
Contracted services for SSA include registration and lead retrieval for SSA's two annual conferences, the Spring and the Fall Conference & Trade Show.
"For SSA, online and on-site registration are critical elements of our annual conferences and we are delighted to have found a partner that handles things as professionally as Showcare does. We've made meaningful advances with Showcare over the past few years, that it only makes sense for us to continue building on this together in the years ahead," said Jennifer Pettigrew, SSA's director of registrations, vendor and sponsorship relations, SSA.
For TESOL, registration and lead-retrieval services will continue to be complemented with support of TESOL's housing requirements via Showcare's proprietary integrated housing module. Both contracts run through 2016.
"Showcare is the ultimate extension of my staff," said Lisa Dyson, CMP, director of conference services, TESOL. "Knowing our attendees and exhibitors are in good hands with the Showcare team allows me to focus on other aspects of our international convention."