SITE Celebrates Excellence in Incentive Travel

Considered the highest honor in the incentive travel industry, the Society for Incentive Travel Excellence's Crystal Awards recognize creative, practical and truly memorable incentive programs that not only keep employees engaged, but also drive business results and improve the bottom line.
Most Creative Solution Deployed at a Time of Crisis, a new category, was introduced for the 2020 edition to recognize incentive travel professionals and their organizations who display uncommon levels of innovation, creativity and ingenuity in identifying solutions for the continuation, deployment and implementation of incentive travel awards at a time of crisis.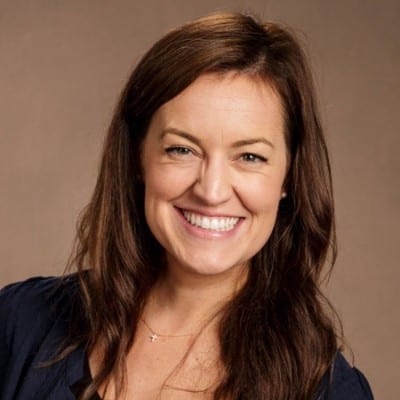 "2020 was the 40th anniversary of the Crystal Awards," says SITE President Aoife Delaney (pictured right), CIS, CITP, and director of marketing & sales at the DMC Network. "For four decades, SITE has championed excellence in the design, implementation and delivery of incentive travel programs. During that time we have weathered many storms, always returning stronger than ever. While these may be challenging times for our industry, our value proposition is stronger than ever and soon we will travel freely again! These wonderful winners prove the extraordinary value of a well-planned and executed incentive travel program. We salute them all."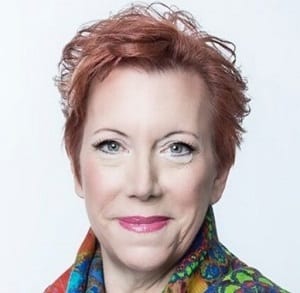 Chair of Crystal Awards, Ellie MacPherson (pictured left), CITP, senior VP, Canada operations, Creative Group and member of SITE international Board of Directors, adds, "Each year the Crystal Awards provide us with a timely reminder of the transformational power of incentive travel on qualifiers, their companies, the destinations where they travel to and on society at large. This year's winners from Australia, Canada, Colombia, Israel, Mexico and the United States demonstrate the global impact of incentive travel and underline how incentive travel generates business results, strengthening financial ROI and reinforcing values and company culture."
Key sponsor of the Crystal Awards,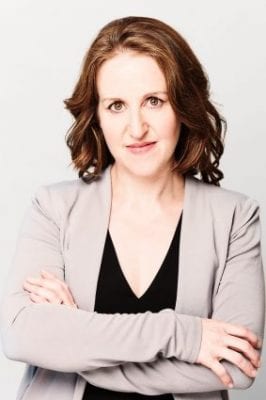 Carina Bauer (pictured right), CEO, The IMEX Group and immediate past president, SITE Foundation, says, "The circumstances this year are significantly different from this time last year when we gathered in person in Vancouver for a very exciting Crystal Awards presentation. But the fundamentals have not changed at all and IMEX Group is delighted to step up, once again, to help SITE acknowledge excellence in Incentive Travel. This year, no less than any other year of our involvement with this program, I'm astonished by the creativity, innovation and logistical expertise with which incentive travel professionals all over the world help the corporate world to improve business performance, build workplace culture and fulfill CSR and sustainability objectives."
Awards are given in four categories with five regional awards for Excellence in Incentive Travel. Winners of the 2020 awards, presented during SITE Hybrid Conference, Feb. 2-3, were:
1. Best Destination-Based Experiential Incentive Travel Program
ODS Turkey, Turkey
2. Excellence in Incentive Travel: Africa/Middle East
Eshet Incentives & Conferences, Israel
3. Most Creative Solution Deployed at a Time of Crisis
Creative Group, USA
4. Excellence in Incentive Travel: Asia Pacific
Moniker, Canada, Canada
5. Excellence in Incentive Travel: Europe
The Conference Room, Australia
6. Excellence in Incentive Travel: Latin America & Caribbean
Colombia en Colores DMC, Colombia
7. Excellence in Incentive Travel: North America
Creative Group Canada, Canada
8. Most Impactful Effort Toward Corporate Social Responsibility as Part of an Incentive Program
Amstar DMC, Mexico
Accepting their awards, here are excerpts from the winners' comments: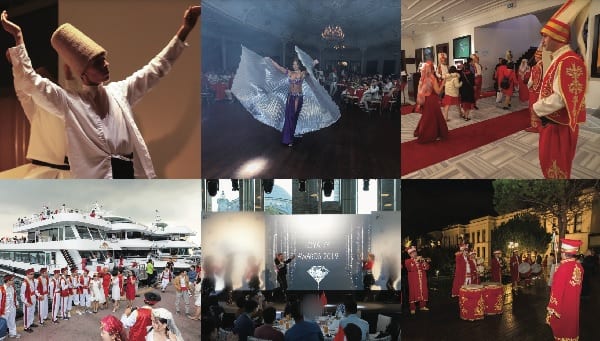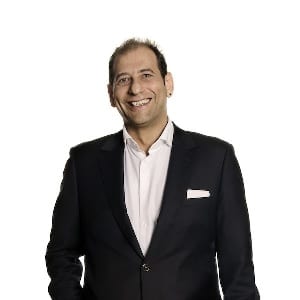 Hasan Dinc (pictured left), MD, ODS Turkey, Turkey
Best destination-based experiential Incentive Travel program
"We are meticulous about every project we have the chance to operate on and we love to put our invisible corporate fingerprint on each," says Dinc. "Tasteful and detail-oriented months' of work were done between Phoenix Voyages and our ODS Turkey team. Accurate information supplied by the agent about the end client, combined with our rich know-how of the business and destination, produced pure success. We are happy to be informed that our agent strengthened its long-standing relationship with the end client as a result of our cooperation. As Buddha said 'faithfulness is the best relationship.' Being honored with SITE Crystal Awards has been an excellent motivation for our chapter, members and local industry community, as well; as we were trying to stress out the importance of global recognition, especially when going through troubled times."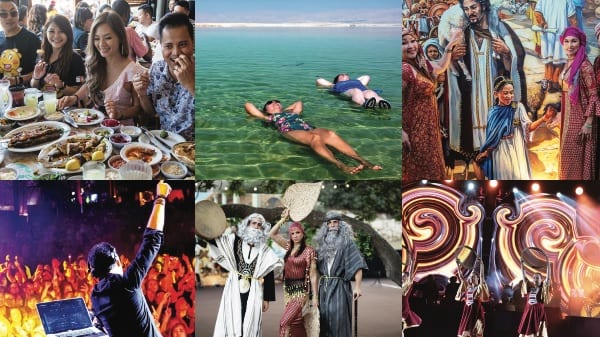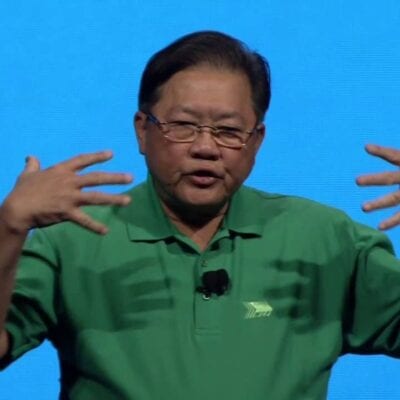 Xuan Nguyen (pictured left), Chairman of WSB, USA
Excellence in Incentive Travel: Africa/Middle East
"It was a feat of near impossible odds," says Nguyen.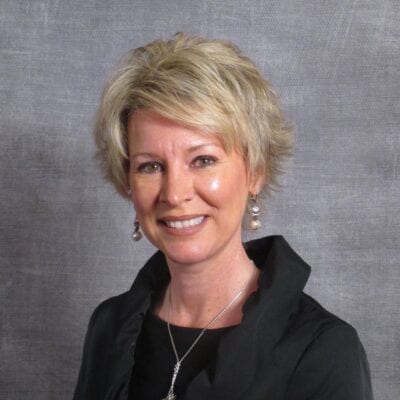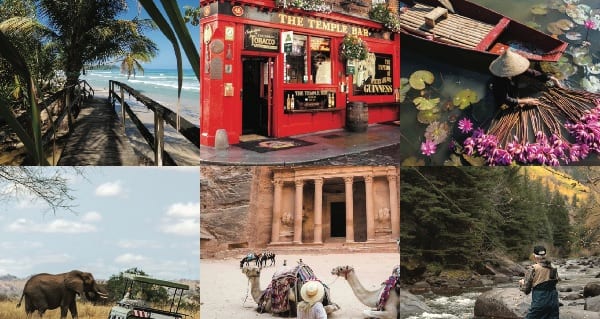 Janet Traphagen (pictured left), President of Creative Group, U.S.
Most creative solution deployed at a time of crisis
"I was so proud of our internal associates and our client's collaboration," says Traphagen. "The way they quickly pivoted to a new solution during a time of crisis was nothing short of amazing."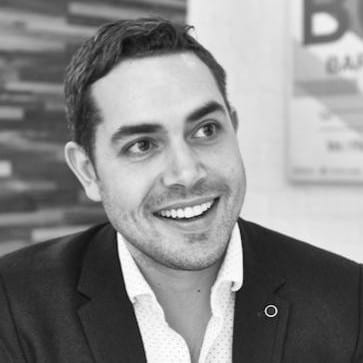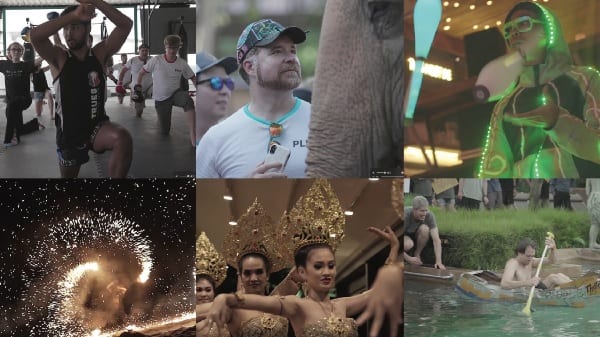 Sean Hoff (pictured left), Managing Partner, Moniker, Canada
Excellence in Incentive Travel: Asia Pacific
"The Search for the Siamese Skull was arguably the most ambitious trip we've ever planned," says Hoff. "It involved everything from a surprise flash mob on a rooftop overlooking Bangkok's skyline, to 3D printed and hand-painted buried treasures, and chartering speedboats to hidden islands off the coast of Koh Samui. We are thrilled to be recognized by the SITE Crystal Awards for the creativity and execution of this program—it was certainly a labor of love for us at Moniker and a special treat for us to plan!"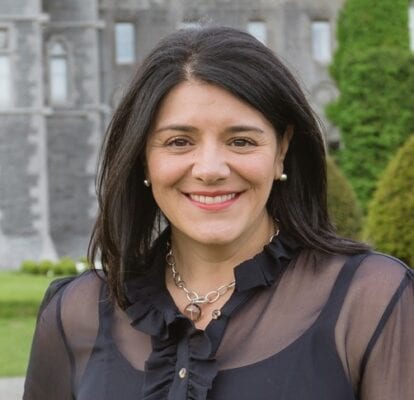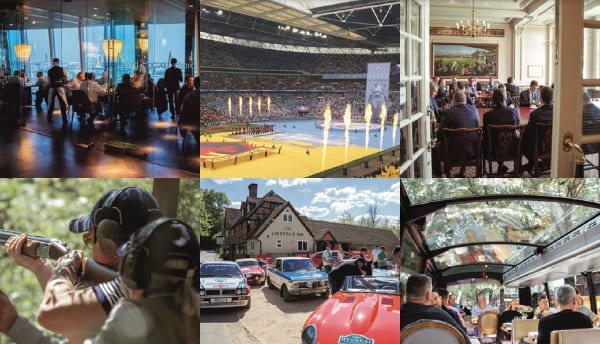 Colette Baini (pictured left), Director, The Conference Room, Australia
Excellence in Incentive Travel: Europe
"When designing your reward, always ensure the guest experience is your key motivation," says Baini. "To know and understand your guest is integral to the success of your project. It must guide your every decision, ultimately ensuring the quality of your event. And with your guest experience in mind, consider effective and memorable storytellers."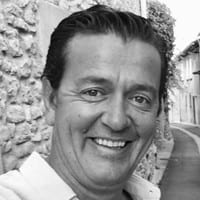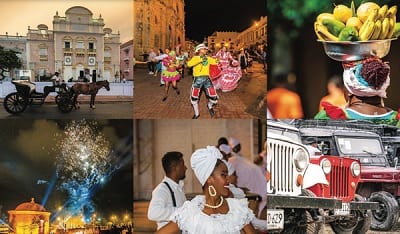 Marc Glatigny (pictured left), President, Colombia en Colores, Colombia
Excellence in Incentive Travel: Latin America & Caribbean
"Being selected to execute this high profile incentive group was a significant win for Colombia en Colores DMC and it definitely positioned Colombia as an incentive destination," says Glatigny. "This demanding program challenged us to be creative and gave us the opportunity to be very innovative. The collaboration of our team with our partners allowed us to take this program to the next level, exceed our client's expectations and deliver an unforgettable experience for the winners, while leaving a lasting positive impact on our local community."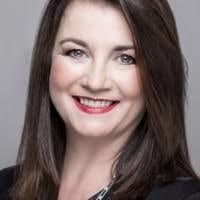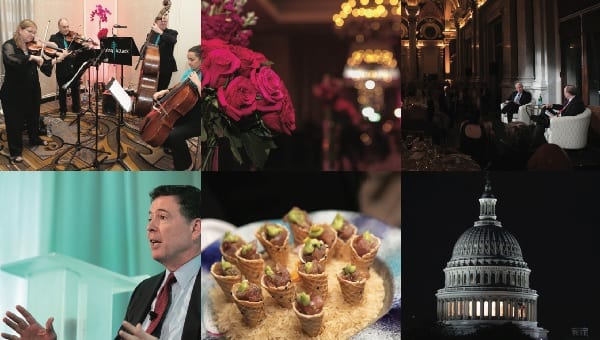 Karen Weegar (pictured left), Account Executive, Creative Group, Canada
Excellence in Incentive Travel: North America
"We are honored to be recognized with a prestigious SITE Crystal Award," says Weegar. "Our team was committed to creating a unique and memorable experience that showcased the destination and achieved the objectives of our client partner. The success of this event is a testament to the power of incentive travel to help people thrive and impact business results."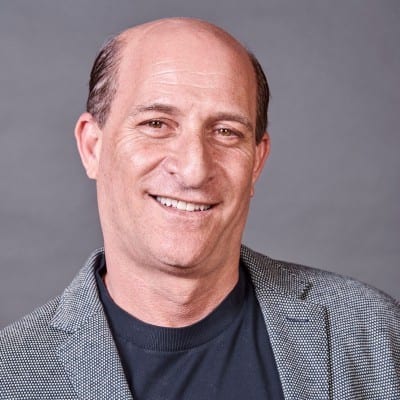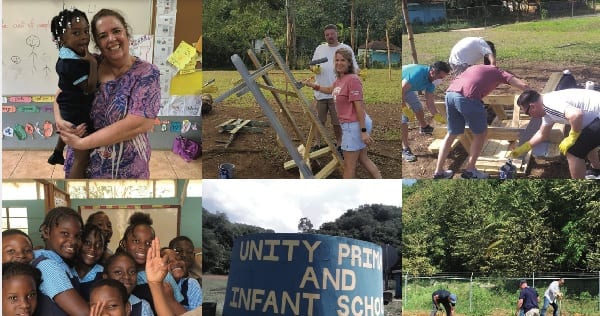 Michael Freedman (pictured left), Vice President, Amstar DMC, Mexico
Most impactful effort toward corporate social responsibility as part of an incentive program
"We are extremely proud of the Amstar Jamaica team who put together a true community project with so many different people involved—from the school, the parish, Amstar, Premiere Tours, and of course, the wonderful people at DSG Ashley who left the best footprint where it was needed most," says Freedman.
Incentive travel, the "I" in MICE, is the fastest growing sector of the business events industry with the highest per capita spend and the widest supply chain. Accounting for about 7 percent of all business events activities, the Events Industry Council's Global Economic Impact study (2018) estimates the incentive travel industry to be worth around $75 billion globally. The Society for Incentive Travel Excellence is the only business events association dedicated exclusively to the global incentive travel industry. Founded in 1973, SITE is a professional association of 2,500 members located in 90 countries, working in corporations, agencies, airlines, cruise companies and across the entire destination supply chain. They bring value to their members at both global and local chapter level by networking, online resources, education, certification and advocacy. SITE is deeply committed to the new generation and operates a best-in-class Young Leaders program and dedicated annual conference. For more info, visit www.siteglobal.com. 
SITE Foundation was established by SITE to raise funds and support research, education and advocacy projects on behalf of the incentive travel industry. Monies raised by SITE Foundation enable us to make the business case for incentive travel and highlight the transformational potential of travel experiences on individuals, enterprises and communities. SITE Foundation has recently funded certification for mid-manager level incentive travel professionals (CITP) and, with their partners Incentive Research Foundation (IRF) and Financial & Insurance Conference Professionals (FICP), the Incentive Travel Industry Index (ITII). The SITE Foundation is a registered charity holding a 501(c) (3) nonprofit organization status. For more info, visit www.siteglobal.com/foundation.