John B. Hynes Veterans Memorial Convention Center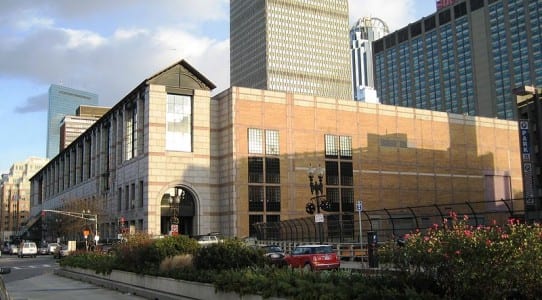 Named in honor of a former Boston mayor, the John B. Hynes Veterans Memorial Convention Center opened in 1988 as part of a city within a city in Back Bay, an officially recognized neighborhood of Boston. The venue is conveniently located near more than 3,000 hotels rooms, over 200 shops and restaurants. Inside this convention center, which is managed by Massachusetts Convention Center Authority, is 175,000 square feet of exhibit space, including four exhibit halls. Adding 92,671 square feet of flexible space are 41meeting rooms, which are furnished with wired and wireless Internet access and audio/visual equipment.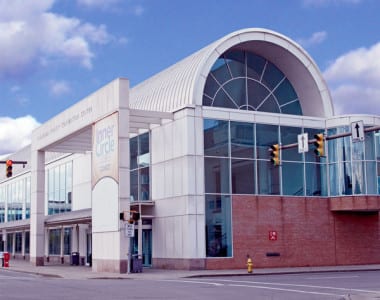 Nicholas J. Pirro Convention Center at Oncenter Complex

Part of the multi-venue exhibition, convention and entertainment Oncenter Complex in Syracuse, N.Y., Nicholas J. Pirro Convention Center offers 99,000 square feet of space. This includes a 65,000 square-feet multipurpose exhibit hall that can hold up to 2,400 people. To accommodate 20 to 230 guests are 10 meeting rooms, but 22 meeting spaces are available in the overall complex. The convention center also features a 15,000 square-foot ballroom.
Baltimore Convention Center

Operating since 1979, the Baltimore Convention Center is connected to the 752-room Hilton Baltimore hotel by an enclosed skywalk bridge. It is also conveniently located near public transportation. The airport is 20 minutes away, and Penn Station can be reached in 7 minutes. Inside the convention center lies 1,225,000 square feet of space, including 300,000 square feet dedicated to contiguous exhibition space. Fifty meeting rooms provide 85,000 square feet to hold between 85 to1,600 people. Also available for events is a 36,672 square-foot ballroom capable of holding 4,000 people theater-style and 2,500 for banquets.
David L. Lawrence Convention Center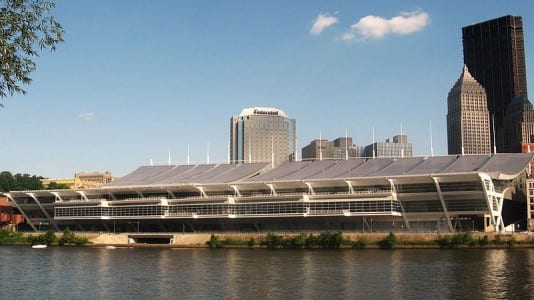 Overlooking Pittsburgh's Allegheny River is the 1.5 million square-feet David L. Lawrence Convention Center, operating since 1981.  Four floors of the venue are dedicated to 53 meeting rooms, the 31,610 square-foot Spirit of Pittsburgh Ballroom and 313,400 square feet of exhibit space. The first and second floors provide a combined 32 loading docks and 5 drive-in ramps. A skyway connected to the convention center's third floor provides access to the 614-room Westin hotel. On the fourth floor, a roof-top park offers views of the city's North Shore.
Cross Insurance Center
The new Cross Insurance Center replaced the Bangor Civic Center Auditorium, which operated since 1955 in Bangor, Maine. Upon opening in September 2013, the $65 million Global Spectrum managed facility provided 20,000 square feet of meeting space. The convention center holds up to 2,000 people, and its attached arena can accommodate 8,500 people for concerts. An in-house caterer can host small gatherings and dinners of more than 2,000 people who can take advantage of banquet space in 11 breakout rooms. The two-month old facility also features a ballroom to accommodate 1,200 people.