Visitor and international exhibitor participation at interplastica 2015, the 18th international trade fair for plastics and rubber, and UPAKOVKA/UPAK ITALIA 2015, the 23rd international trade fair for processing, packaging and printing, remained stable. Some 19,000 visitors from Russia, CIS and neighboring countries attended both events to see the latest products presented by about 950 exhibitors from 35 countries at the EXPOCENTRE in Moscow.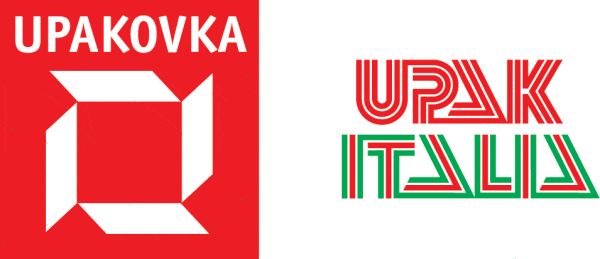 Russia and neighboring countries have a substantial demand for investment and a continuous interest in advanced machinery, production and process technology and high-tech materials. The domestic consumer goods and packaging industry is under pressure to improve its competitive edge in order to substitute the decline in imports.
"Considering the current conditions, we are very happy with these results," stated Werner Matthias Dornscheidt, president and CEO, Messe Düsseldorf. "The fact that so many international exhibitors attended the interplastica and UPAKOVKA/UPAK ITALIA tradeshows speaks of great confidence in the Russian market. And their commitment was rewarded by an unexpectedly high number of visitors. This success confirms the significance of both events for their respective industries. In times of challenging political conditions and difficult business relationships, we hosted two major tradeshows to ensure that business relations will remain unaffected."
Messe Düsseldorf and its subsidiary Messe Düsseldorf Moskau OOO jointly organized both trade fairs. For UPAKOVKA/UPAK ITALIA, they cooperated with the Italian organizer Centrexpo.
Exhibitors were delighted by the keen interest of the Russian attendees who were not discouraged by local political issues during the four-day event. Project financing was identified as one of the leading challenges, particularly for medium-sized and small companies.
According to Bernd Nötel from the VDMA Association for Plastics and Rubber Machinery, the Russian market is and remains to be important for German machinery manufacturers.
"German suppliers are well aware of the importance of their commitment at this particular point in time and they are willing to participate in interplastica in order to personally present new products and maintain good customer relations in these difficult times. Both sides would like to see more diplomatic efforts to defuse the current political conflict and they are unwilling to jeopardize the traditionally good relations between German companies and Russian business partners," Nötel commented.
Mario Maggiani, CEO of Assocomaplast, the Association of Italian Machine Manufacturers, confirmed the essential importance of the Russian market.
"Despite the fact that our exports to Russia have dropped by about one fifth, Russia is and remains to be one of the five most important markets for Italian manufacturers of plastics and rubber machinery. Even though we must anticipate similar results in 2015, none of the Italian companies active in this market intends to withdraw from it. The market has major long-term potential," added Maggiani.
Among the Italian exhibitors at interplastica 2015 were many companies with long-standing business relationships in Russia. Also attending the event were many visitors from other CIS nations such as Armenia, Kazakhstan, Belarus, Ukraine and Uzbekistan.
The exhibits at interplastica 2015 were supported by an ancillary program, consisting of presentations and discussions for visitors with a focus on plastics recycling and bioplastics. Seminars for exhibitors provided insights into current developments in raw material production and application.
The next staging of interplastica and UPAKOVKA/UPAK ITALIA is scheduled for Jan. 26-29, 2016, in Moscow.
For more information, visit www.mdna.com.