The Incredible Impacts awards provide a powerful storytelling platform to showcase the positive societal impact of international association meetings
This month, the International Congress and Convention Association and BestCities Global Alliance open applications for the fifth year of the Incredible Impacts Program—a global initiative that shines a light on associations delivering lasting societal change through congress. This year's program also responds to the industry challenges faced as a result of the pandemic by welcoming applications from associations that have successfully delivered legacy programs through virtual or hybrid event formats.
A group of independent, impartial judges will select three association meetings that have delivered a proven impact as winners, each receiving a grant of $7,500 to further their important work. These winners will also be invited to share their learnings and experiences at the 60th ICCA Congress, October 24-27 in Cartagena de Indias, Colombia.


ICCA CEO Senthil Gopinath (pictured right) says, "Never has there been a more important time in the global meetings industry to showcase the "beyond tourism" impact of face-to-face meetings and applaud the inspiring work from international associations. Legacy can take shape in many ways whether it be social, economic, political or environmental and ICCA and the BestCities Global Alliance are calling associations and members alike to look at those extraordinary examples in the meetings industry."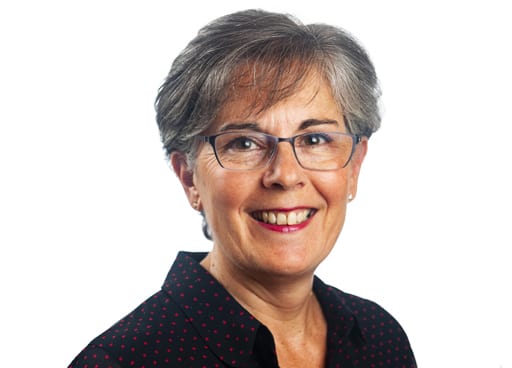 Lesley Williams (pictured left), managing director of BestCities Global Alliance says, "We are delighted to be partnering with ICCA for a fifth year to launch this year's Incredible Impacts Programme. The past twelve months have been the most turbulent in living memory for our industry, so this year more than ever, it's important to recognize the value of face-to-face meetings and also the amazing things which can be achieved through collaboration virtually.
"The resilience and innovation of associations has been inspiring to see, often delivering life changing impacts as a result. To date, the program has uncovered success stories from across the globe with associations advancing science in healthcare, shaping new technologies, raising awareness and shaping best practice around important issues such as sustainability, diversity and accessibility. We can't wait to share these success stories with the industry and inspire others to follow suit."
To find out more about the program, submit an application or nominate an association, visit www.iccaworld.org/incredibleimpacts. The deadline for the first round of submissions is June 1.
Hear from one of the past winners and judges why it is important for associations to deliver incredible impacts through their meetings. Click here to watch the video.
BestCities Global Alliance is an international network of leading convention destinations around the globe. They are distinguished by the commitment of the members' convention offices to offering special standards of service. Members include Berlin, Bogotá, Cape Town, Copenhagen, Dubai, Dublin, Houston, Madrid, Melbourne, Singapore, Tokyo and Vancouver. By working together, BestCities adds a unique value to its member cities. This "Alliance thinking" not only brings a level of creative client solutions no individual partner city could deliver on their own, but in turn helps BestCities' members achieve their own objectives, better than they could alone. For more info, visit www.bestcities.net
The International Congress and Convention Association is the global leader for the international meetings industry with more than 1,100 member companies and organizations in nearly 100 countries and territories. As the community and knowledge hub for the industry, ICCA offers unrivaled data, education, communication channels, business development and networking opportunities. ICCA encompasses all major stakeholders in the world of association meetings. Launched in 2020, the ICCA Association Community provides the tools and resources to assist associations in organizing world-class meetings. Since its establishment in 1963, ICCA has represented the world's top destinations and experienced suppliers specializing in handling, transporting, and accommodating international meetings and events. For more info, visit www.iccaworld.org