Destinations International and Temple University's School of Sport, Tourism and Hospitality Management (STHM) recently announced an education partnership that guarantees Destinations International members admitted into the Master of Science in Travel and Tourism a $4,000 scholarship toward their tuition—in addition to other potential scholarships.
Headquartered in Washington, D.C., Destinations International is the global trade association for convention and visitors bureaus that provides research, education, advocacy and best practices to its members, while finding new ways for its members to drive economic impact and support job creation, community sustainability and quality of life through travel.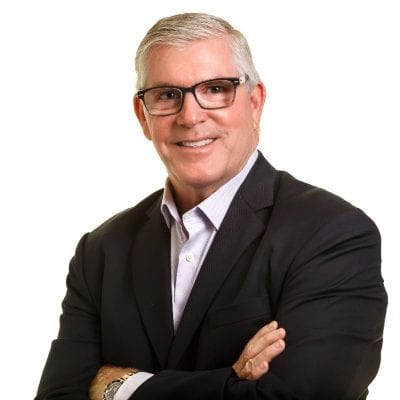 "By partnering with Temple STHM, Destinations International is able to provide cutting-edge professional development opportunities for our members," says Don Welsh (pictured left), president and CEO of Destinations International. "This partnership demonstrates our commitment to empowering destination organization professionals with the skills and knowledge that are critical for advancing their communities."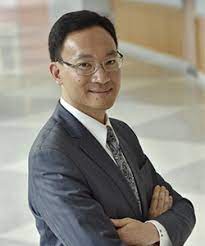 "In Destinations International, we have a partner that shares our mission to connect, inspire and educate professionals and also drive positive impacts in and of the travel and tourism industries," says Dr. Xiang (Robert) Li (pictured right), professor and chair of the Department of Tourism and Hospitality Management at Temple University. "This collaboration generates a pool of uniquely qualified talent for the resurging travel and tourism industries."
Destinations International and Temple University have a long-standing relationship. The school first collaborated with Destinations International in 2012, to expand the reach of Temple STHM students within the national and global tourism industry. That same year, the association helped the school create a course focused on destination marketing organizations—which is still part of the Bachelor of Science in Tourism and Hospitality Management curriculum. In 2020, Don Welsh presented to the Temple student body as part of the school's Executive in Residence series.
"We have a strong history of working with Temple STHM students," says Welsh, "and we're thrilled to formalize this opportunity to help train the next generation of industry leaders." 
For more information on the new partnership, visit the STHM-Destinations International website. 
Established in 1998, the School of Sport, Tourism and Hospitality Management (STHM) at Temple University has a distinguished tradition preparing leaders in the sport, recreation, tourism and hospitality industries. Thoroughly committed to providing student-centered education and professional development relevant to today's thriving sport, tourism and hospitality industry — STHM integrates applicable, real-world experience into the curriculum and classroom through its global network of industry partners and well-connected alumni network. Their award-winning faculty and cutting-edge research institutes engage in pioneering research, informing business practices and providing students with the knowledge and skills to succeed in these fast-growing industries. The School offers undergraduate degree programs in sport and recreation management and tourism and hospitality management; traditional graduate degree programs in sport business, and hospitality management; and two online graduate degree programs in executive sport business and travel and tourism. STHM also offers a PhD program in business administration with a concentration in tourism and sport. For more info, visit sthm.temple.edu/lp/mstt/di.
Destinations International is the world's largest resource for official destination organizations, convention and visitors bureaus and tourism boards. Destinations International is about serving destination marketing professionals first and foremost. Together with almost 6,000 members and partners from nearly 600 destinations in approximately 15 countries, Destinations International represents a powerful forward-thinking, collaborative association: exchanging bold ideas, connecting innovative people and elevating tourism to its highest potential. For more info, visit www.destinationsinternational.org.