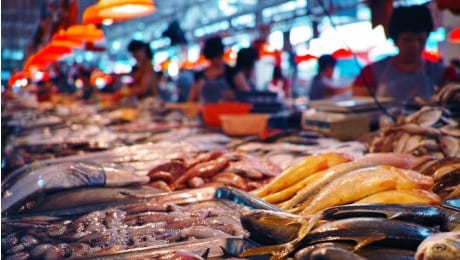 Thailand, which holds a position as one of the world's largest seafood markets, will be the home of a new seafood show this fall when the ASEAN Seafood Expo & Conference launches in November in Bangkok.
The seafood exhibition and conference will be held at the Queen Sirikit National Convention in Bangkok, put on by Korean organizer COEX in collaboration with the Korean Ministry of Oceans & Fisheries and Asian Exhibition Services Ltd. The event is sanctioned by the Thai Overseas Fisheries Association and the Office of the Prime Minister, positioning it to be a major exhibition for the Thai seafood market.
Exhibits at the ASEAN Seafood Expo will include fishery equipment, aquaculture, seafood processing, packaging, products and suppliers. The Association of International Seafood Professionals and the Thai Overseas Fisheries Association will collocate conference programs with the exhibition where they will present papers on the latest trends, developments and regulations directly effecting the seafood industry in Southeast Asia from catch and farming to production and export.
According to show officials, Thailand has one of the world's largest fish and seafood industries. Approximately 90% of its production is exported, accounting for some 4% of all global export. Thailand exports approximately US$ 7 billion worth of fish and seafood. Its top export destinations are the United States (22.8%), Japan (20.4%), Australia (5.4%), Canada (4.4%) and the UK (3.9%).
Organizers say they are expecting seafood industry professionals from throughout Southeast Asia, Korea, Japan, Taiwan, China, Bangladesh, Sri Lanka and India.
For more info, visit www.aseanseafoodexpo.com