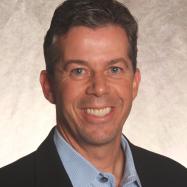 The DMC Network announced the celebration of 40 years in business in 2018. Founded in 1978, the DMC Network has grown from a handful of local offices into the meeting and event industry's only fully member-owned community of award-winning destination management companies operating in more than 75 destinations across the United States, Mexico, the Caribbean and Central America.

"The DMC Network is very proud to have reached such a significant company milestone and we want to make this anniversary meaningful by creating a year-long commitment to corporate social responsibility through each of our amazing partners," says Dan Tavrytzky, DMC's managing director (pictured right). "Over the course of 2018 we will be working with each of our destinations to give back to their local community in a way that is iconic to that specific destination to mark this celebration. Our partners are really eager to get involved and we're excited to share with you what we are doing to give back to the destinations that have helped us achieve our success."

"Our commitment to CSR in 2018 stems from our company motto 'We're there for you,'" says Aoife Delaney, director of marketing and sales. "The intention behind our commitment is simple; to have a consistent focus on the local destination's needs through our actions in 2018. This is our goal: to be relevant in a tangible way within the communities in which our DMCs are active."
The DMC Network brings connection to a community of accredited, owner-managed DMCs whose unsurpassed local relationships, knowledge and expertise offer peace of mind and consistent program delivery. Unique in the industry, the DMC Network is an LLC of the top-performing, independently owned DMCs throughout North America. With an average of more than 25 years in business and more than twice as many accredited DMCs as any other DMC consortium or company, each DMC Network member delivers unsurpassed knowledge of their market and a confidence that they are a sound, professional organization that consistently exceeds clients' expectations. With an insider's knowledge, the DMC Network makes it effortless for their clients to produce meetings and events around the world. For more info, visit www.dmcnetwork.com.