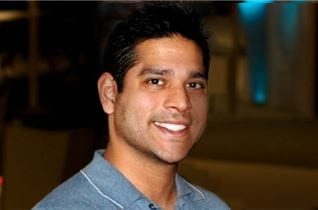 Neeshu Hajra will be featured alongside other industry insiders offering insight on the growing esports market at the one-day symposium in New York City on Wednesday, April 12.
The Trade Group is recognized in the $1 billion esports industry as a leading provider of exhibit design and production services as well as a go-to resource for the planning, execution and management of high-profile esports gaming tournaments.
Neeshu Hajra, VP of Business Development for The Trade Group, has played a crucial role in the organization's dealings with major game developers such as Riot Games, Blizzard, Ubisoft, Wargaming and others, and top broadcast agencies like ESL, Twitch and Turner Sports.
During the Cynopsis World eSports Summit symposium, Hajra will be the featured speaker for the spotlight presentation: "The Trade Group – Esports Production Experts." The trade show and event services company is also a sponsor of the event.
"The Trade Group is the vendor of record for a large number of activations at esports tournaments. However, we remain virtually invisible at these events, since we work behind the scenes. This spotlight will allow us to raise awareness about the depth of services we provide not only to our game developer, broadcast agency and gaming tournament clients, but also to brands that want to engage with the millennial audience that supports esports," Hajra says.
Other renowned esports experts who will speak at the Cynopsis symposium include representatives from Twitch, IEM, ESL, Amazon, PepsiCo, Anheuser-Busch, the NFL, Machinima, esports team owners and more.
Hajra looks forward to sharing his insight with so many leading players in esports. As he explains, "The presenters and moderators at the Cynopsis World eSports Summit represent the upper echelon of the esports industry. I'm very pleased to share the stage with these industry leaders, and I'm also excited to hear what they have to say about the future of esports."
To learn more about the exhibit design and esports tournament production services provided by The Trade Group, contact Neeshu Hajra at 800-343-2005 or via email at nhajra@tradegroup.com.
The Trade Group is a full-service, award-winning provider of products and services for trade shows, corporate events, retail environments and an endless array of face-to-face experiences. The organization helps clients share their unique stories through a comprehensive suite of solutions that includes: exhibit design and fabrication, graphic design and production, exhibit management, digital applications, video production, exhibit accessories, strategic marketing and more.