Technology and product displayed at tradeshows establish brands, inform consumers, enrich sales and energize corporations. It's been that way since the first modern tradeshow in the nineteenth century, and it's still true today. Whether the event is called an exhibition, tradeshow, exposition or festival, by whatever name, the best ones are business carnivals, and they bring people together for experiences, entertainment, education, engagement and commerce.
Electrify Expo is a new show. Billed as "North America's Largest E-Mobility Festival," the event is a combination tradeshow, fan festival and rock concert. There are three Festivals scheduled for this fall and at each one, attendees will have the opportunity to experience, shop and demo all types of electric vehicles: from cars and motorcycles to e-bikes and scooters, to e-skateboards, hoverboards and even some e-surfboards.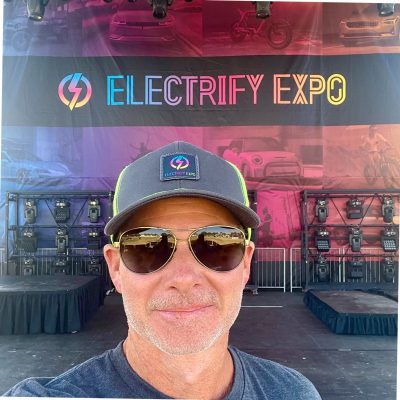 According to BJ Birtwell, founder and producer, "Electrify Expo's purpose is to drive adoption and purchase of electric vehicles, e-bikes, e-skateboards, e-scooters and other electric mobility products and services. Our festival is designed around offering experiences to consumers that allow them to make an informed purchase decision on-site in a hands-on, memorable and share-worthy way."
The first of these Expos was held in California at the Irvine Great Park (in Orange County) on September 18 and 19. By any measure, it was a huge success. The exhibit space was sold out. More than 19,000 people paid to attend the event, which covered over 500,000 square feet. Each person, on average, spent almost four hours on site (and that does not include time attending the ARIZONA concert Saturday night). Over an eight-day period (including pre- and post-show days), there were more than 20 million digital impressions on Facebook, You Tube, Instagram, and LinkedIn. There were over 10,000 demo rides, and over 1,800 EV closed-course, performance test drives. In fact, the interest was so intense, and it was so busy, that the test drives on the adjacent air strip course had to be shortened to accommodate all the interested, curious and engaged participants.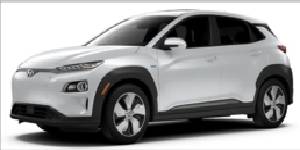 The brands displaying electric cars on site in CA included: BMW, Hyundai, Kia, Jeep, Mercedes, MINI, Polestar, Porsche, Volvo, and VW. Hyundai and Polestar (right) are in the photos above. Some additional EV brands currently on the market include: Audi, Chevrolet, Ford, Jaguar, Nissan and Tesla.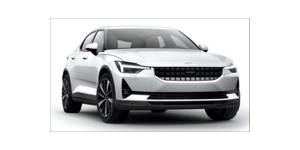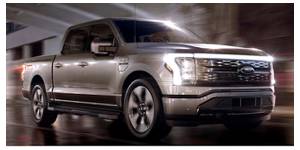 Electric vehicles are nothing new. EVs were first exhibited at auto shows in New York and Chicago in 1901; and numerous EVs were present at the Chicago Auto show this past July. At that show, Ford had an 11,000 square foot "Built to Electrify" area showcasing the Mustang Mach-E, and debuting the new 2022 F-150 Lightning. Ford is investing $30 Billion in electric vehicles over the next 4-5 years, and plans to have 40% of all new production to be fully electric by 2030. So far, over 70,000 people have placed pre-orders reserving the F-150 Lightning for purchase next year. Rivian may have electric trucks on the market this year, and Tesla, Atlas, Bollinger, Lordstown and possibly GMC should have electric trucks on the market in 2022, with other companies planning production for 2022 or 2023.
Many believe electric vehicles are expensive, but it's all relative. Some are, and some aren't. The average price for a new 2021 vehicle in the US is $35,742; and, yes, the average price of an EV is definitely higher. But the MINI, Chevy Bolt and Nissan Leaf have models starting below that (listing at $29.9K, $31K, and $32.5K respectively) and the base models for the Hyundai Kona, and VW ID.4 are only slightly above that average $35.7 price with prices starting at $37.5, $38.3 and $39.9 thousand – and that is before the $7,500 federal EV tax credit and any applicable state rebates. The least expensive Tesla starts at $41,190 (Note: Tesla and General Motors are no longer eligible for the federal EV tax credit). EVs can save money in maintenance, and in operating costs. Still, some EVs, like any other cars, can be pricey; for example, the Porsche Taycan and Tesla Model X can exceed $100,000.
If electric vehicles are the wave of the future, as many suggest, then the Electrify Expo might be the must-see festival this fall, and one that people should be racing to attend. The next two events this year are in Florida, October 16-17 at the Miami Marine Stadium, and in Texas, November 12-14, at the Austin Circuit of the Americas. These next two expos are an opportunity to see and test drive a variety of EVs, and to demo other electric mobility devices.
For Electrify Expo event details, visit www.electrifyexpo.com.

Bob McGlincy is director, business management at Willwork Global Event Services. Willwork creates engaging, energized, and exceptional event experiences. Bob can be contacted at Bob.McGlincy@willwork.com.