Have you ever wondered which states have the most convention space?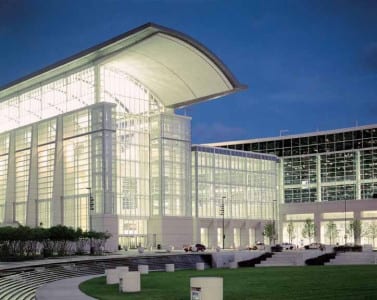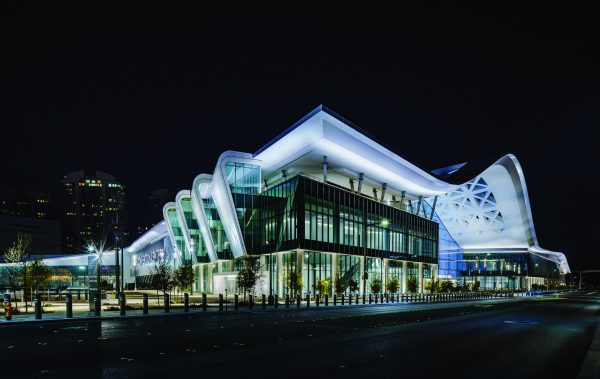 The two largest convention centers in the US are McCormick Place and the LVCC. But there are other large venues, and many states have multiple facilities.
The chart below illustrates the five states with the largest total amount of prime exhibit space.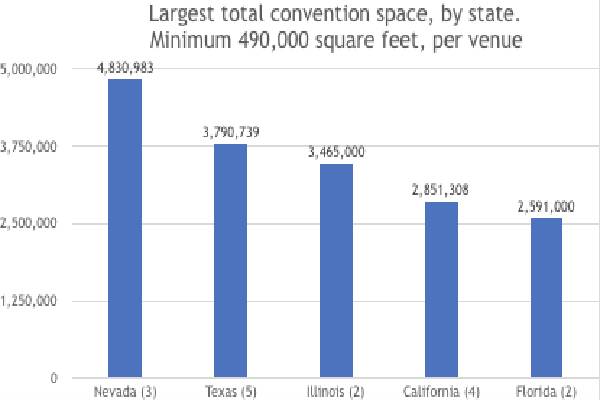 So, what are the largest convention centers, and sizes, in each of these five states?
Nevada: LVCC 2.542 million square feet; Sands 1.245 million square feet; Mandalay Bay 1.043 million square feet.
Texas: NRG 1.056 million square feet; G R Brown 750,000 square feet; Dallas Market 745,000 square feet; Kay Bailey 725,000 square feet; Henry Gonzales 515,000 square feet.
Illinois:  McCormick 2.6 million square feet; Rosemont 865,000 square feet.
California: Anaheim 1.013 million square feet; LACC 720,000 square feet; SDCC 616,000 square feet; Moscone 502,000 square feet.
Florida: OCCC 2.1 million square feet; MBCC 491,000 square feet.
Not surprisingly, the five states with the largest amount of convention space are also the five states with the most convention-related jobs and the greatest economic impact. However, it is not a direct and equal correlation.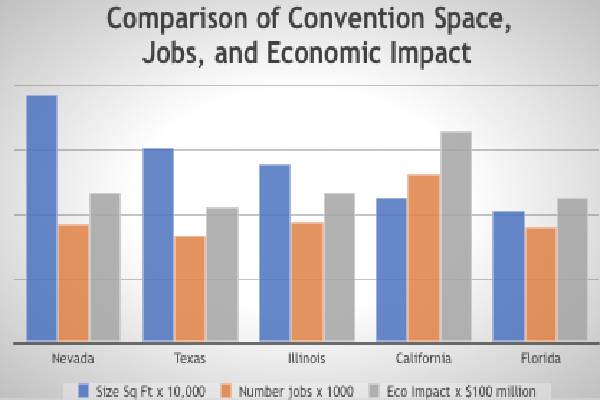 Based on 2019 stats, the number of convention jobs, per state, is approximately 225,000 for all the states above, except for California which was over 300,000. Similarly, the economic impact is almost the same (between $264 billion and $293 billion) in all states except, again, for California. 
Why the differences? There are a number of variables: the size, number and type of show; the duration and length of stay; the cost of living in one location versus another … these are all contributing factors.  Certainly, higher wages and higher hotel costs in California will add to the economic impact there. California also has more display houses than any other state (so presumably, more display workers). 
What are your thoughts?

Bob McGlincy is director, business management at Willwork Global Event Services.  He can be contacted at Bob.McGlincy@willwork.com. Willwork creates engaging, energized, and exceptional event experiences.