Submitted by Utility Expo
The Utility Expo made its triumphant return to Louisville, Ky, September 26-28, 2023, with a record-setting gathering of over 21,000 utility construction professionals from all 50 states and 60 countries, converging at the Kentucky Exposition Center. These industry experts came together to experience firsthand the latest equipment and cutting-edge technologies that bolster the utility sector. This remarkable event drew an unparalleled assembly of industry leaders, decision-makers, and stakeholders, firmly cementing its position as the foremost event in the sector.
Attendees Experience the Latest Utility Equipment and Innovations

"From every perspective, this year's Utility Expo surpassed all expectations," said John Rozum, The Utility Expo show director. "Our goal is to bring utility pros together with exhibitors and equipment manufacturers to advance the utility industry and showcase how the equipment, products and technologies help keep our communities working and thriving."
The Utility Expo, the largest trade show in Kentucky and third largest show in North America, featured over 900 exhibitors showcasing the latest products and solutions for the utility construction industry. Exhibits covered a record 1.5 million net square feet and included the show's signature interactive product demonstrations. Registered attendance of over 21,000 smashed the previous attendance record set in 2019.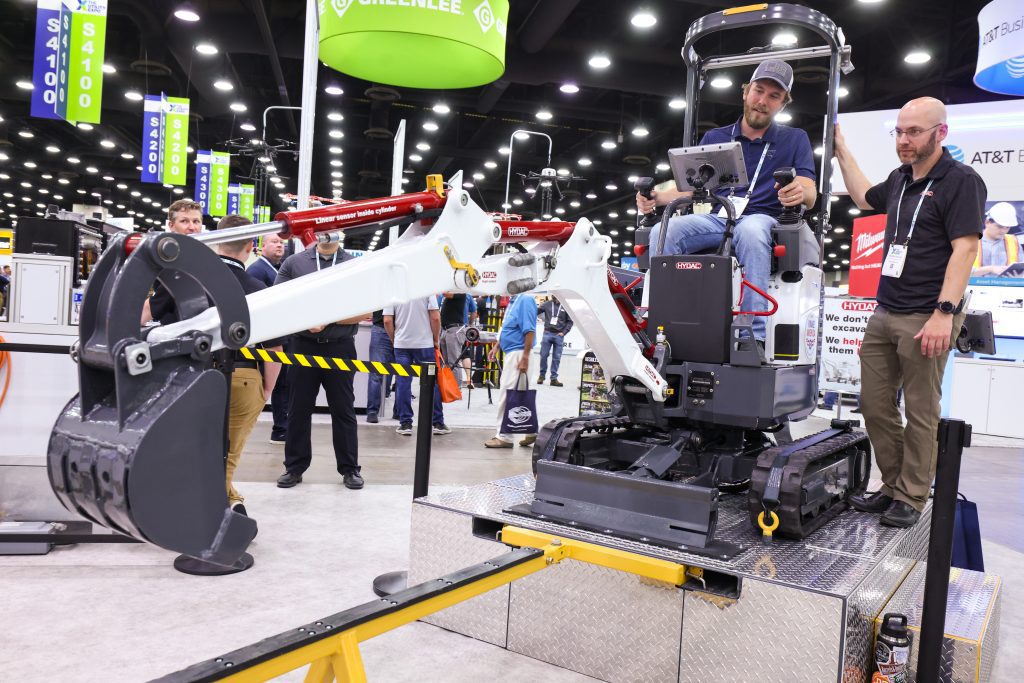 Utility construction professionals flock to The Utility Expo as it serves as an unrivaled hub for networking opportunities within the industry, fostering invaluable relationships that can drive their careers and businesses forward. Moreover, attendees are drawn by the promise of gaining profound industry insights. This event serves as a conduit to the latest trends, innovations, and best practices in utility construction, ensuring participants remain on the cutting edge of their field. 
The equipment showcased by the exhibitors offered a firsthand look at the newest tools and machinery, allowing professionals to test and assess their relevance to their work. Educational sessions and workshops equipped attendees with training and certifications that elevated their skill sets and career prospects. The Utility Expo is a dynamic nexus where networking, knowledge, innovation, and business opportunities converge, making it a must-attend event for utility construction professionals.
Jim Glazer, The Utility Expo show chair and President of Elliott Equipment Company, says, "The Utility Expo is always a tremendous opportunity to make lasting industry connections and take advantage of education that helps participants continue to grow and stay competitive." 
"We are thrilled with the overwhelming success of this year's The Utility Expo," says Rozum. "The record-breaking attendance, exhibitor engagement, exceptional educational content, and groundbreaking innovation all reflect the incredible dedication and passion within the utility industry. We're grateful for the support and participation of all involved."
The Utility Expo is the largest event for utility professionals and construction contractors seeking comprehensive insights into the latest industry technologies, innovations, and trends. The biennial trade show takes place in Louisville, Ky. The next event will be Oct. 7-9, 2025. Website: www.theutilityexpo.com