Las Vegas-based Trade Show Technical (TST) has moved into a bigger and better facility. At 14,000 square feet, the new facility is nearly three times the size of the old one.


"This has been a long time in the making," said Dan Gilmore, operations manager, TST.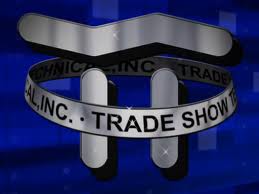 "When we first moved to our old location, I could not have imagined that we would ever need anything larger. But recent additions to our video wall, theatrical drapes, large venue projection, truss and lighting departments made this move a necessity."
The new location at 3656 E. Sunset Rd. Suite 110 in Las Vegas also will make it easier to showcase the firm's goods and services.
"Our old facility was designed to store equipment. It was not equipped to bring in clients and show them the products and services that Trade Show Technical has to offer. Our new shop is a place that we are proud to show our customers because it demonstrates our commitment to be the best in the audiovisual equipment rental industry," said Rich Cornish, director of sales, TST.
TST's new Las Vegas showroom has been completely remodeled and includes a state-of-the-art conference room with video conferencing. In the shop, there are now individual check-out stations for each technician, a clean room for checking out theatrical drapes and an expanded equipment holding area to ensure better quality control.
"The commitment to be the best in the audio visual equipment rental is the motivation behind every decision we make at Trade Show Technical," said Rick Pollock, president, TST. "I feel that being the best is easy when God has blessed us with a group of individuals who work hard and treat their co-workers and customers like they were members of their own family."