Massive Opportunity for Improving Exhibitor Engagement in Virtual Event Experiences
Tradeshow Logic, a full-service show management and strategic event solutions firm, recently released Volume 2 of its "Redefining Value for Today's Exhibitors & Sponsors" survey. This iteration outlines the effectiveness of virtual events and how well these events are supporting exhibitor and sponsor business objectives.
The survey polled nearly 13,000 individuals at companies who exhibit at or sponsor B2B events across a large cross section of industries. The sentiment was clear—exhibitors and sponsors are struggling to connect with their audience inside virtual platforms, and they are eagerly seeking innovative tools and solutions to bridge this gap between in-person and online sales and marketing strategies.
Exhibitors and sponsors identified their top four challenges within virtual event platforms as:
Not having enough time to prepare content.
The burden of learning multiple virtual event platform technologies.
The lack of participation inside the virtual exhibit hall + minimal engagement with customers and prospects.
The need to find new ways to convey the value of their products and services to connect with prospects in this new format.
Specific metrics indicated:
45 percent of respondents who haven't participated in a virtual conference or tradeshow since March 2020 don't expect to during the next 12 months.
43 percent of respondents who have participated in a virtual conference or tradeshow since March 2020 are unlikely to participate in more.
67 percent of respondents who have participated in a virtual event said networking failed to meet their expectations while 62 percent said education & thought leadership met or exceeded their expectations.
46 percent of respondents who have participated in a virtual conference or tradeshow said they failed to gain leads and 47 percent said they failed to increase sales.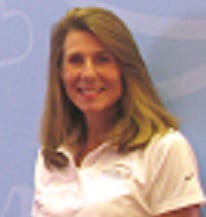 "There's an incredible opportunity right now for the industry to service exhibitors and solve for the highly evident gaps in customer care, audience engagement and platform management," says B.J. Enright (pictured right), Tradeshow Logic's president & CEO. "In order to protect the fundamental value of tradeshows and conferences, virtual and hybrid experiences need to deliver stronger attendee-exhibitor engagement with more meaningful one-on-one conversations that successfully drive sales and foster business relationships."
The full survey reports for both Volumes 1 & 2,along with a series of "TL Takeaway" applications,are available at www.tradeshowlogic.com/survey.
Tradeshow Logic, a full-service event solutions firm, increases the value of events, tradeshows and conferences for organizers, exhibitors and attendees. Tradeshow Logic partners with its customers to develop and implement strategic programs, operational solutions and emerging trends that grow revenue, reduce costs and exceed customer expectations. Specific services include event consulting and strategic development, event management, exhibit and sponsorship sales, meeting management and general contracting. Tradeshow Logic continues to apply its proven data-driven approach to help associations implement effective virtual and hybrid event strategies and executions. For more info, visit tradeshowlogic.com.