After months of searching, UBM plc, a multinational media company headquartered in London, appointed a new CEO.
Tim Cobbold will take on this position and join the board of directors as an executive director on May 6.  His appointment follows the announcement in September 2013 that David Levin intended to step down as UBM's CEO.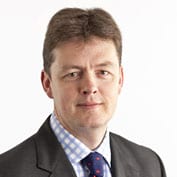 "I am very pleased to welcome Tim to UBM as CEO. He was an outstanding candidate from a very strong field. Tim has successfully led highly international, operationally complex businesses," said Dame Helen Alexander, chair, UBM plc. "The board is confident that his track record ideally qualifies him to continue the development of UBM as a focused, international events-led marketing communications business.  I look forward to working with him to develop UBM's business into the future."
Cobbold joins UBM from De La Rue plc, where he has been chief executive since 2011. Before joining De La Rue, he was chief executive of Chloride Group plc, the international provider of secure power solutions. Prior to this, he was at Smiths Group plc where he held a wide variety of senior roles, including a number of managing director positions. Cobbold is also a non-executive director of Drax plc.
"I'm delighted to be joining UBM: It's an exciting, dynamic international business. As a market leader in both the global events and the news and digital content marketing industries, it has significant growth potential. I look forward to developing the business further with the board and the rest of the team at UBM," said Cobbold.
Upon David Levin's departure, Alexander will become executive chairman until Cobbold starts his position, and by then, Alexander will revert to her non-executive role.  Levin leaves UBM on Mar. 1.
See related article: "CEO credited with transforming UBM plc decides to step down (Update)."