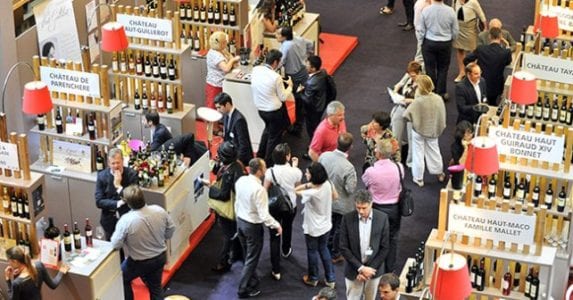 The United States wine industry will see the introduction of a new show to the marketplace when Vinexpo kicks off in New York next March. The event will be modeled after other international Vinexpo shows, including Bordeaux, one of the industry's major events. But organizers at Diversified Communications, which is producing the show in conjunction with Vinexpo, say it will also be tailored to a US audience to reflect the current wine industry in the United States while expanding thinking into a more global arena. "We are excited to combine forces with Vinexpo to bring the international world of wine and spirits to New York," said Diversified Communications Vice President Mary Larkin.
Guillaume Deglise, CEO of Vinexpo, agreed. "The time is right to bring Vinexpo to the U.S. market, which leads the world in wine consumption and whose influence only continues to grow," he said. "Vinexpo New York will present American buyers with an unmatched opportunity to experience, on their own turf, wines and spirits from international markets, including a number of products that have never before been available in the U.S. market."
Other Vinexpo events, which trace back to Bordeaux's launch in France in 1981, draw thousands of exhibitors and tens of thousands of attendees, including retailers, sommeliers, importers, and distributors. The U.S. show is planned to start out much smaller, but organizers say that research indicates that wine consumption in the United States will continue to rise, which they expect to spur Vinexpo New York's growth.  The exhibition is slated to take place March 5-6, 2018, at the Jacob K. Javits Convention Center in New York, with an estimated 200 exhibitors and several thousand attendees participating.