VisitPITTSBURGH recently launched its newest marketing campaign, Rediscover Pittsburgh, which aims to drive visitation and encourage local and regional audiences to plan a weekday or weekend getaway to Pittsburgh. The campaign also is intended to kickstart the city's travel and tourism rebound.
The campaign rollout is occurring in three phases. The first phase, launched June 18, targeted local and regional markets, and the second phase, rolled out in early August, targets key drive markets, including Cleveland, Erie, Harrisburg and others. The third phase will target the Philadelphia, Baltimore and Washington, D.C. markets.
At the forefront of the campaign is messaging about the health and safety of residents and visitors. Over the last few months, Pittsburgh businesses and attractions have redefined health and safety practices while preparing for visitors' return. To help visitors feel comfortable and confident, VisitPITTSBURGH is actively working with the hospitality community, as well as elected officials and local health organizations, to ensure the highest recommended health and safety procedures are in place.
VisitPITTSBURGH President & CEO Jerad Bachar says, "We understand that travelers will be cautious this summer and fall, and that is why we think it's the right time for residents and locals to take advantage of a beautiful destination in their own backyard—Pittsburgh. Kickstarting the travel and tourism rebound for Allegheny County is critical, as it's a $6.37 billion industry that supports more than 43,000 jobs. Pittsburghers can play a key role in helping our industry get back on its feet."
The Rediscover Pittsburgh campaign highlights outdoor activities and attractions, including the city's museums, among other only-in-Pittsburgh things to do.
"Our city offers plenty to see and do for the whole family," VisitPITTSBURGH Chief Marketing Officer Tom Loftus says. "You can visit one of our many only-in-Pittsburgh attractions or enjoy the beautiful natural surroundings with countless outdoor activities, such as hiking and biking our riverfront trails or kayaking and boating on our three rivers. Many of our city's engaging attractions have reopened, as have our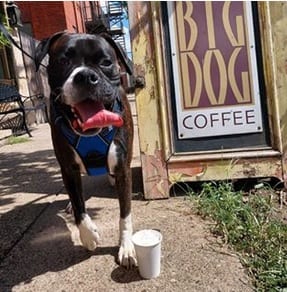 hotels. Additionally, our restaurants are finding unique ways to reach customers, including increased outdoor seating options.
"Over the last 18 months, Pittsburghers embraced our Pull Up a Chair. You are Welcomed Here national marketing campaign, making it an award-winning success. Just like they helped us push Pittsburgh's welcoming message, we're hoping they also will help us remind locals and visitors that Pittsburgh is a great destination for time outside the home."
The Rediscover Pittsburgh campaign was built in part due to industry research, much of which shows that in the near term, travelers prefer road trips to familiar locations within three hours. According to an August 2020 U.S. Traveler Sentiment Study (Destination Analysts), 40 percent of Americans are comfortable doing leisure activities in their own community.
VisitPITTSBURGH has made it possible to Rediscover Pittsburgh through social media, too, as several exciting promotions, including trivia, guest blogs, pro tips and more, have garnered high engagement. Just this week, the campaign featured a video for dog owners starring Ace, the Pittsburgh Adventure Dog (pictured left). Ace leads viewers through the city and demonstrates how Pittsburgh is pup-friendly.
VisitPITTSBURGH is the official tourism marketing and promotion agency of the Pittsburgh region. The organization is dedicated to generating business events, sports events and leisure travel. Follow VisitPITTSBURGH on Facebook, Twitter and Instagram, and be sure to track and spread the message using #RediscoverPittsburgh, #LovePGH and #TravelSafely. For more info, visit www.visitpittsburgh.com