by Chris Kappes
National Computer Conference. Comdex. E3.
When these and other events die or cancel, disbelief turns to despair.
According to PredictHQ, data intelligence company, $1.1B is the loss to the tradeshow ecosystem resulting from the cancellation of ten major tech conferences — Google I/O, Facebook's F8 event, Mobile World Congress, SXSW, and now the massive video gaming conference Electronic Entertainment Expo (E3).
Wake up call. Our industry is in a battle to remain relevant.
We are competing with a divergence of media options, channels, technologies, and changing demographics. McKinsey research points out B2B buyers use more channel options today (10 vs.5) to interact with suppliers in their decision journey. We cannot afford to be a "uni-channel" industry. We need to be omnichannel.
As shared in my previous ECN article, "Reimagining our Business. Omnichannel as a Value Creator," the concept of omnichannel is not new. ChatGPT suggests omnichannel origins "date back to Best Buy's use of customer centricity to compete with Walmart's electronic department in 2003. The company created an approach that centered around the customer both in-store and online, while providing post-sales support."
Omnichannel is all about customer-centricity. Today brands recognize that they need to be where their buyers live, work and play. They need to be accessible when, where and how buyers prefer. The ten most valuable brands in the world didn't get that way serving their customers one way. It's all-way, every-way, every-day.
Our industry too needs to evolve to serve our communities in new and diverse ways. Show organizers and associations, for example, have the opportunity as "creators/curators" of content to serve it up creatively. Attending the recent ShopTalk tradeshow in Las Vegas, I was impressed with their program called MeetUp where 1000's of attendee/vendors opt-in to meetings on the show floor adjacent the exhibit hall. Exhibitors/Attendees speed-met for 15 minutes before heading to another table. Result?
50,000 meetings were hosted.
Engagement, networking at scale…this is what tradeshows are about. Exhibits don't sell. People do. Digital and F2F working together to build communities.
Additionally, show organizers have an opportunity to support the buyer's journey with more mobile tours, roadshows, broadcasting…synchronized into an overarching marketing playbook that activates audiences 365/24/7.
For "experience creators," we can and should deploy our creativity to more than just 3D solutions.
The single lane we used to travel is now a "round-about." The opportunity to take an off-ramp to create, propose and integrate marketing solutions adds value to our clients, differentiates us, and builds relevancy.
Creativity is our power. It's our engine. The adage: "Build the guest outcome, not just the exhibit" applies. This is what omnichannel is all about.
Developing an Omnichannel Mindset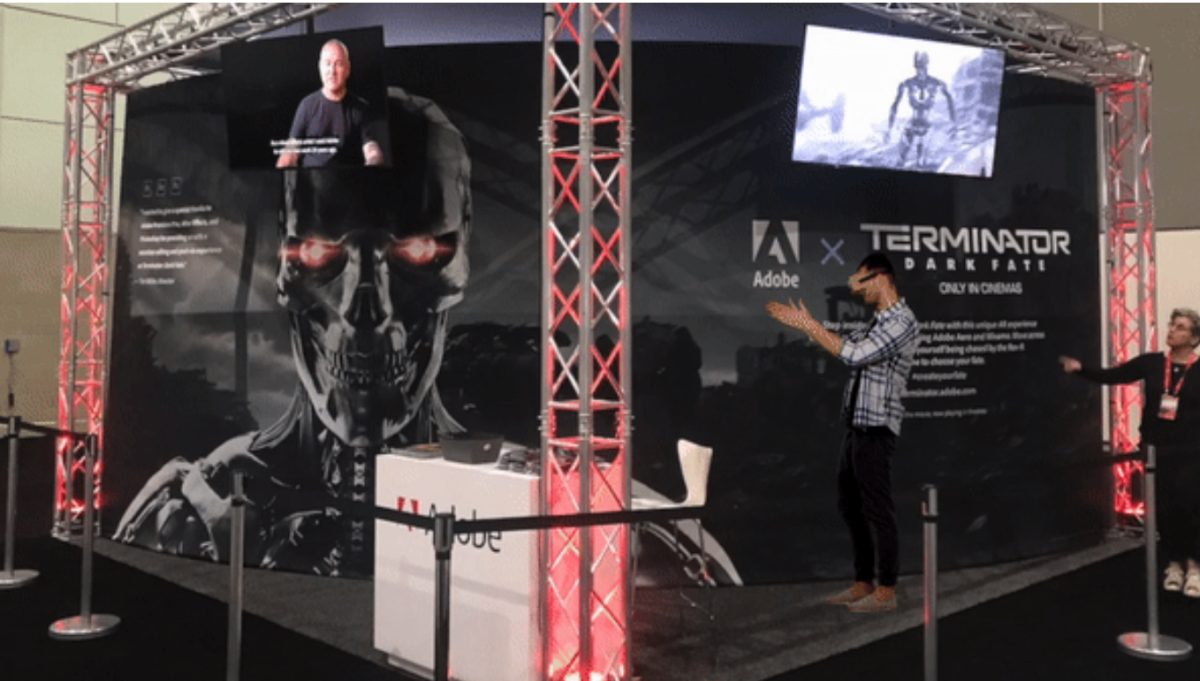 An omnichannel mindset is not without inertia and expense. Ownership needs to consider:
· Does your clientele look to you for omnichannel solutions?
· What will it take to build an omnichannel brand position?
· What competitive advantage does omnichannel provide?
· Do you staff for or outsource expertise?
· Is the incremental revenue worth the investment compared to other investments?
· Is the sales team trained to sell a broader more comprehensive solution?
· Is the risk worth the reward?
· Is omnichannel a "hobby" or how you want to "go to market."
YOU can only answer these questions. However, I can suggest that customer centricity and innovation is the key to our future. Status quo is a dead-end as many shows and suppliers within our ecosystem have experienced.
Image provided by Circle .