To better serve WS Display customers, the company has opened a new, 83,000-sq.ft. facility in Carlisle, Pennsylvania, that will allow them to not only offer complete manufacturing and products to East Coast customers, but will also allow for more of the custom-styled displays to be offered. In the past, custom products were only available through the company's corporate facility in Carlsbad, Calif.,  which is also an 83,000 sq.ft., state-of-the-art facility. Products are now available in both locations with faster production and delivery times. The new facility is fully equipped with top-of-the-line print equipment, a large finishing department, a custom aluminum extrusion department, test fitting and set-up areas as well as storage of WS Display's hundreds of display product offerings.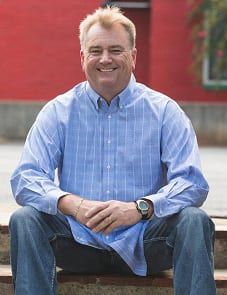 National Sales Director Mike Morrison (pictured left) shared the importance of this facility.  "As competition grows for business in the display offering sector, we feel we are in a much better position to not only compete with an aggressive price point but now we are able to provide a faster turnaround and quality from our East Coast facility," says Morrison. "The new facility also allows us an extensive amount of additional space for the development of new products that we are currently being tasked to provide."
WS Display provides custom products which include light boxes, towers, counters, wall systems and custom displays.  The combination of aluminum extrusion and silicone-edged graphics with back-lighting accents provides retailers with a dynamic display at a price point they can manage.
A video to see the facility is now available for view at  https://tinyurl.com/yb7aw3tf.
WS Display specializes in wholesale displays and large format digital printing. Founded in 2001, the company's mission is to provide their clients with the highest quality display hardware and custom displays at the fairest prices. The new facility is located at 6 Pine Hill Dr., Carlisle, PA 17013. For more info, visit www.wsdisplay.com or contact Mike Morrison at mike@wsdisplay.com or at (770) 298-0695.