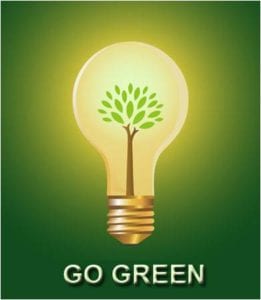 I frequently find myself looking for green resources and feeling frustrated by dead web links or sites of questionable provenance. Wouldn't it be great to have a list of trusted purveyors of green right at your fingertips? I thought so, so I began compiling one for you and for me. This is a quick reference for some of things you might need when you're planning a sustainable event, looking for greener choices while traveling, aspiring to run a greener company or facility, or simply wanting to increase your green business knowledge. This list is by no means exhaustive, but each of these sources provides a whole world of information and may spark some ideas for green applications you haven't considered before.
Business Resources
Convention Industry Council
APEX/ASTM Environmentally Sustainable Meeting Standards
http://www.conventionindustry.org/APEX/APEXASTM.aspx
Cvent
Event Management Software
Green America
Green Business Certification
http://www.greenamerica.org/greenbusiness/certification.cfm
GreenBiz
Advancing the opportunities at the intersection of business, technology and sustainability
Green Meeting Industry Council
Best practices for global meetings industry
Green Seal
Green Business Certification
http://www.greenseal.org/GreenBusiness/Certification/GetCertified.aspx
Products & Services – Including Hotel Accommodations
http://www.greenseal.org/FindGreenSealProductsAndServices.aspx
U.S. Green Building Council
State Chapters
LEED AP Directory
https://ssl11.cyzap.net/gbcicertonline/onlinedirectory
Environmentally Safe Cleaning Products
All-Green Janitorial Products
http://www.all-greenjanitorialproducts.com
Sustainable Supply
http://www.sustainablesupply.com
Ethical Shopping (Think event giveaways, client gifts and charitable initiatives)
Alter Eco
Nourishing foodie, farmer and field through sustainable foods from around the world.
Hipcycle
Upcycled Products
Raven + Lily
Ethical fashion and lifestyle brand dedicated to empowering women through design
Heifer International
Working with communities to end world hunger and poverty and to care for the earth
Government Resources
Environmental Protection Agency (EPA)
Environmental Education
https://www.epa.gov/environmental-topics
United States Department of Agriculture (USDA)
Local food directories for farmers markets, on-farm markets, CSAs, and food hubs
https://www.ams.usda.gov/services/local-regional/food-directories
Organic & Sustainable Food Sources
Eat Well Guide
Restaurants, farms, markets and other sources of local, sustainable food
Local Harvest
Search for sustainable farms and food outlets by region
unfi United Natural Foods
Wholesale organic food distributor
Green Quote:
"If civilization is to survive, it must live on the interest, not the capital, of nature."
― Ronald Wright, A Short History of Progress