Winner of the 2011 EXHIBITOR Product Design Award for the "TK6 modular truss system," 253INC launched a new division, TKtruss, dedicated to servicing its dealers, wholesalers, exhibit houses and trade partners.
TKtruss will be introducing its newest product line, TKExpress, with hopes it can once again take home this award at the newly rebranded EXHBITORLIVE.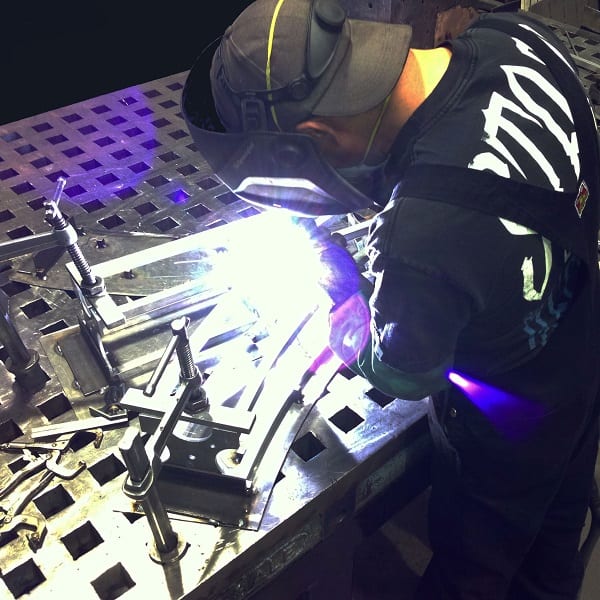 On the show floor, 253INC staff will set up shop in a 20' by 20' TK8 truss system display booth. They will also introduce themselves to exhibit houses interested in providing TKExpress, TK6 and TK8 to end users.
"The new TK Express is a modular wall and booth system, made out of aluminum, is compact and will fit into small shipping cases," stated Michael Calleja, founder and president, 253INC.
For the past 32 years, Calleja has worked as an exhibit display and retail store fixture designer. He holds 19 U.S. patents, three Canadian patents and two Mexican patents related to the exhibit and retail industries. He obtained his most recent U.S. patent in April 2014 covering "Modular truss system with six-way connector boxes," which is used in both the TK6 and TK8 systems.
"TK6 and TK8 modular trusses sections connect with each other in less than eight seconds," Calleja explained "There is no other truss system that comes close to that assembly time. Everything has to do with speed, ease of assembly and strength. The TKtruss knob and pin connectors have a sheer strength tested up to 2,800 pounds."
In operation since 1983, 253INC is based in a 40,000 square-foot facility in San Francisco where Calleja leads the design and manufacture of what he proudly called "Made in the USA" truss systems that vary in size and materials. These truss systems are also powder coated in a multitude of color options for exhibit houses.
"One thing that makes us a major player is our America-made truss products. Currently, most pop-ups and graphic-framed displays sold in the U.S. are made overseas. We proudly build all our products in-house here in California, with our staff having an average of 12 to 15 years' experience in building trusses and store fixtures. We also build displays to our clients' specifications. These can be made of aluminum and/or steel, laser cut, formed, TIG and/or MIG welded and finished in a multitude of powder-coated color options. Shelving, tabletops and printed graphics are also available," added Calleja.
At the newly launched TKtruss.com dealer and wholesale website, exhibit houses can view TKExpress, TK6 and TK8 modular truss systems. The website is member-based, requiring interested parties to apply to see all that it entails.
"Our team prides themselves on delivering great customer service, technical support and on-time delivery. Also, large project fulfillment is our specialty," he said.
To learn more about 253INC and TKtruss, visit http://www.tktruss.com/default.asp.