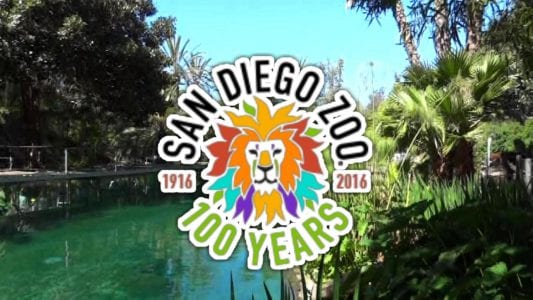 In honor of the San Diego Zoo's centennial celebration, I got to thinking about some of America's world class zoos as event destinations that offer the ultimate accommodations for people who value conservancy and sustainability. The San Diego Zoo, San Diego Zoo Safari Park and San Diego Zoo Institute for Conservation Research are operated by the non-profit San Diego Zoo Global. Their mission is to continue making thousands of animal and plant species available to the more than five million people who visit the parks annually, further inspiring the passion of humans everywhere to protect and preserve our marvelous planet.
Harry Wegeforth, a courageous local doctor, decided after the close of the 1915-1916 Panama Exhibition that San Diego needed a permanent zoo. His idea was first met with ridicule, but he and his colleagues formed the Zoological Society of San Diego and persisted in creating Wegeforth's vision, which is recognized today as one of the world's finest zoos.
The zoo offers numerous indoor and outdoor venues to accommodate events of all sizes, from weddings and parties, to team building programs, to company picnics. Imagine inviting attendees to the African plains or Australian Outback, complete with indigenous animals and vegetation, and authentic cultural décor. In a setting like this, an event becomes so much more than an ordinary activity; it is an experience that will be remembered for a lifetime.
The zoo's outstanding event planning team is highly qualified with numerous credentials including Certified Meeting Professional; Certified Professional in Catering and Events; San Diego Meeting Certified; and Meeting Management and Special Event Certified. The team has been repeatedly recognized for its work, earning Best Event Production, National Association for Catering and Events; Best Wedding Venue, San Diego A-List; and Best Attraction, Southern California Meetings & Events Magazine.
Hosting an event at the zoo is an opportunity to support not just the zoo itself, but also the zoo's ongoing efforts to preserve the natural world. "San Diego Zoo Institute for Conservation Research is one of the largest zoo-based research centers in the world. Founded in 1975, it is dedicated to preserving and protecting rare and endangered wildlife and habitats. Staff develop, gather, and increase knowledge vital for the establishment of self-sustaining populations of wildlife."
I recently had an opportunity to meet John Frawley, the director/president of the Minnesota Zoo. He has dedicated his entire career to ecological conservation and the facilitation of wildlife experiences, and he led the crusade for preservation of the San Francisco Bay and its watershed as president and CEO of bay.org.
Frawley explained that zoos are becoming vital engines for funding international wildlife research and preservation. Last year alone, zoos around the country dedicated $160 million to animal field conservation, with an impact felt by 25,000 endangered species around the globe. The Minnesota Zoo is not only working to conserve indigenous species, but is also known for its support of exotic species, including tigers, Asian wild horses, and black rhinos. "Zoos have shifted over the years to become tools for conservation," Frawley explained. "Here, we have set an extremely high standard for animal welfare and care. We're giving animals a voice by allowing people to get close to them."
The Minnesota Zoo is an award-winning, nearly 500-acre facility that plays host to more than one million visitors each year. This zoo also offers numerous indoor and outdoor venues for meetings and events. In fact, planners can rent the entire zoo for a group as large as 15,000 people!
As you consider where to host your next big event, don't be afraid to take a walk on the wild side!
Green Quote:
"Wouldn't it be splendid if San Diego had a zoo! You know … I think I'll start one." Harry M. Wegeforth, M.D., San Diego Zoo founder